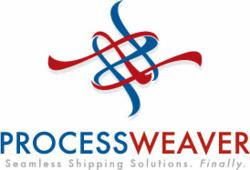 (PRWEB) May 09, 2013
ProcessWeaver Inc., a leading provider of multi-carrier multi-modal shipping solutions, will showcase its expertise with their full suite of TMS solutions to SAP users at SAPPHIRE NOW conference.
SAPPHIRE NOW, the world's premier business technology event and largest SAP customer-run conference, will be held between May 14-16, 2013 in Orlando, FL, US.
SAPPHIRE NOW was created by ASUG to let customers hear about business technology trends and innovations, see latest solutions, applications and services , network with the entire SAP ecosystem in one location, meet SAP customers to learn best practices and approaches.
Visitors of the ProcessWeaver Showcase Booth (#1325) will see live demonstrations of how SAP native ECS solutions enable companies to leverage their existing SAP system to perform the shipping and tracking process, avoid any and all manual processes, reduce internal IT maintenance, data replication and repetitive carrier integration issues.
ProcessWeaver's Mobility solution performs the transportation tasks, improves efficiency and provides the ultimate power to mobile users. It enables personnel to perform the shipping process from anywhere within the warehouse.
ProcessWeaver's Outbound Shipping Solution automates and streamlines the process for ECC, EWM, and TM. No matter the shipping mode it's now simple and easy with Enterprise Centralized Shipping (ECS).
Companies gain full control and visibility into all their inbound shipments from suppliers with ProcessWeaver's Supplier TMS Portal (STP). Suppliers will have real time access to POs and the organization will have visibility into already shipped POs.
At SAPPHIRE NOW, attendees will hear directly from Drive Medical on how they improved their inbound/outbound shipping process. Drive Medical will be in the Micro Forum on Wednesday at 1:00 PM.
About ProcessWeaver:
ProcessWeaver was founded in 2005 and headquartered in Santa Clara, California with operations worldwide. ProcessWeaver is a leader in providing automated multi-carrier compliance shipping software. ProcessWeaver solutions work with multiple carriers e.g. FedEx, UPS, DHL, USPS, TNT, Purolator, LTL, and TL as well as with freight forwarders.
ProcessWeaver's Suite of products offers a simple, reliable, fast, and cost-effective way to address the critical business problems with its comprehensive list of proven solutions that can be deployed right within the SAP landscape or as a platform independent web application. For more information about ProcessWeaver, please visit: http://www.processweaver.com or email at info(at)processweaver(dot)com or call (888) 932-8373.