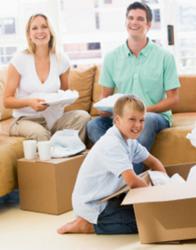 The reputable moving companies in our network bring you competitive free moving quotes and reliable service that you will only find from the best of the best that the moving and relocation industry has to offer.
(PRWEB) May 10, 2013
Moving Companies Directory has created a database of reputable auto transport companies from across the United States. People can request quotes for the type of services they need and within minutes can compare them before choosing a service provider. This is a free, no-commitment offer.
Customers can get much better deals by comparing quotes from a few auto transport carriers. They are able to browse through online reviews to see comments from other customers. A car is a major investment, so it is essential to pick an auto transport service with a proven track record.
A professional service provider will take good care of the vehicle and deliver it on time. A reputable company will have fair and transparent terms and conditions, so the customer will not have to be concerned about hidden costs.
It is best to have the vehicle washed and to inspect it carefully to see if there are any dents, scratches, or other damage. One can also take a few pictures with dates from different angles before shipping it. This can help the customer to file a claim if it is damaged in transit. It is essential to inspect the vehicle carefully in a brightly lit spot when it is delivered to see if it there is any damage.
Find the best enclosed auto transport services: Enclosed transportation provides a higher level of protection to the vehicle, but it costs much more than shipping a car in an open truck. Enclosed shipping may be the right choice for a high-end vehicle. Moving411 helps people to get the type of car shipping services they need at affordable prices.
Look for reliable door to door auto transport services: This is a convenient option because the mover will collect the vehicle from the customer's doorstep and deliver it to the new location. If this is not possible because the truck is too large and cannot access the customer's home, it is also possible for the customer to hand over the vehicle at a more accessible place or terminal.
Compare auto shipping quotes to get a better deal: People need to compare quotes before they pick an auto mover. They can go through online reviews to check the reputation of the companies. Moving411 makes it easy for people to compare quotes from the top service providers in the area.
Auto transport brokers can offer good deals: Brokers are aware of the discounts that are currently being offered by different moving companies. People may get better deals through them, rather than by approaching auto movers directly. However, the legal responsibility of a broker ends as soon as the customer finds a suitable moving company.
About http://www.Moving411.com: The company offers an online service that helps people to find the best moving deals quickly. Moving411 has been striving to educate people about how they can make easier moves since 2001. Practical advice is offered on its website that helps people to make the right choices.