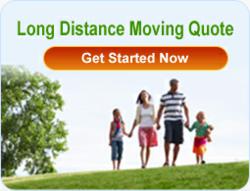 Receive no obligation multiple moving quotes from licensed and insured professional moving companies in our network that can service your Move.
(PRWEB) May 10, 2013
Move Network announced that the new service helps people find trustworthy moving companies without any hassle. The company has been helping people get the best moving deals since 2001. http://www.MoveNetwork.com helps reduce the stress and fatigue that are associated with moving.
People can fill out a brief online form to request quotes from pre-screened moving companies within minutes. They will get quotes directly from reputable companies that can fulfill their requirements. The service providers will offer their lowest prices because they will be competing for the customer's business. This is a free, no-obligation offer.
Move Network has created a nationwide database of moving companies from across the U.S. that have the highest ratings. The credentials and reputation of the companies are checked carefully before they are included in the database. The performance of the service providers is reviewed regularly to ensure that they are making their customers happy.
Compare quotes to get a better deal: People need to shop around to find the best deals that are currently available in the area. Moving companies often lower their rates to fill trucks that would otherwise have to carry partial loads. Comparing quotes from a few reputable companies can help people get good service at low prices. Move Network makes it easy for people to get free, no-obligation quotes from the top companies with a few clicks.
Check the reputation of the movers: It is essential to check the track record of the service providers before making arrangements. It can be risky to choose the lowest bidder without conducting a background check. People can browse through online reviews to see if the providers they are considering have high ratings. Reputable moving companies that will offer good service at fair prices, and one does not have to worry about any hidden costs.
Start preparing for the move well before moving day: Proper planning can help people make stress-free relocations. A moving checklist will help them keep track of all the things they need to do to prepare for the move. It is best to start looking for a suitable service provider early. This will help ensure that there will be enough time to shop around and check the reputation of the companies.
MoveNetwork makes it easy to request quotes from the leading moving services provider. Professional service providers will send competitive quotes directly to the customer. This is a free, no-obligation service.
About Move Network
The company offers an online service that helps people to find the best moving deals. Its database of pre-screened relocation moving companies enables it to fulfill the requirements of its customers quickly. http://www.MoveNetwork.com has created a comprehensive moving guide on its website that helps people learn about how they can make hassle-free moves.