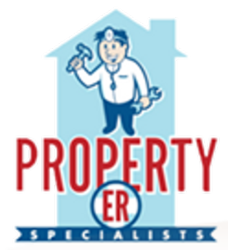 We are excited to be offering our Preservation & Inspection services in the Treasure Valley and Ontario, Oregon areas.
- Dr. Damaris Conrad
Boise, ID (PRWEB) May 14, 2013
Property E.R. Specialists, a multifaceted Boise-based property preservation and foreclosure company, announces they are now servicing the Treasure Valley area. A company spokesperson says they hope this is the first of many expansions throughout the Northwest.
"We are excited to be offering our Preservation & Inspection services in the Treasure Valley and Ontario, Oregon areas," states Dr. Damaris Conrad, CEO/Founder. "Property E.R. Specialists is able to provide property preservation and tenant cleanout service for lenders, loan services, asset managers and REO agents; all of which is long overdue because of the backlog of foreclosure inventory at the national banks."
Dr. Conrad continued, "Throughout this area there are many defaulted properties that are left unkempt with abandoned vehicles, growing debris, tall grass and weeds, and broken windows and doors, all of which invite vandalism to the neighborhood and decreases property values. Our team works to bring the property into compliance and assists in maintaining the property as it is being marketed and until it sells."
Dr. Conrad says the service they provide is mutually beneficial for all parties. "I can't tell you the number of times local neighbors will come up to our onsite team and thank them profusely for all of their attention to a defaulted property, so it is no longer an eyesore," she says. "We take great pride and pleasure in the quality of our work as we ready a defaulted property for market. Neighbors and compliance officers often drop by and take notice of the diligent effort of our teams, the changes in the property, and compliment us on the difference our work makes in the neighborhood."
Besides expanding their coverage area, Property E.R. Specialists is also happy to announce new services. They are now offering carpet cleaning to both residential and commercial clients. The company uses the highly rated Rotovac 360 for all carpet cleaning jobs. The Rotovac is known in the industry for making a significant difference between just "cleaning" a carpet and restoring a carpet to its original luster.
Property E.R. states that by offering the carpet cleaning services in-house, they can save the banks, asset managers and investors money since they are able to restore most carpets which would otherwise have to be replaced or pulled up, as part of the preservation services. Using just this one service can add value and give the house a "sales-clean" appearance.
As an experienced full-service property preservation company, Property E.R. Specialists, invites local real estate agents, brokers, asset managers, investors, and property managers located in the Treasure Valley and in need of preservation services or tenant clean-outs, to go to the webpage at http://www.propertyerspecialists.com and learn more about the affordable services specifically available to the real estate industry, investor, property managers and field service professional.
According to one national field service manager, "Most of our property assets are left in deplorable conditions by the former owners. However, our experience with the team at Property ER is their continued commitment to provide timely turn-around services for all of our defaulted properties, and they consistently go beyond our expectations in doing so! They really work hard to turn our defaulted property liabilities into sales-conditioned assets, ready for the real estate market."
About Property E.R. Specialists
Property E.R Specialists, LLC, is a full-service property preservation and inspection company for foreclosure and defaulted properties. The company's goal is to provide the highest quality field asset services in the Reo & Pre-Reo market for major financial institutions, realtors, government-based M&M contractors, property management companies, and real estate investors. Services include, but are not limited to, securing foreclosed homes, construction site cleanup, tenant house cleanouts, commercial cleanouts, janitorial services, Cash for Keys program, maintenance of properties during the sales process, commercial and residential carpet cleaning. The philosophy of the company is to turn a property liability into a sales-condition asset. We strive to provide experienced, licensed, insured specialists who are experienced in their field and provide superior workmanship in a timely manner.