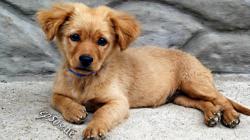 Scottsdale, AZ (PRWEB) May 08, 2013
This week is National Pet Week, a time for pet owners nationwide to reflect on the important roles pets play in their lives.
Appreciation for their pets is not limited to one single week of the year. According to the American Pet Products Association (APPA), pet owners spent $53 billion on food, veterinary care, kennels and other services in 2012.
Additionally, spending on services such as grooming grew by 10 percent.
"People are no longer satisfied to reward their pet in pet terms," said Bob Vetere, APPA president. "They want to reward their pet in human terms."
Many pet owners will show their appreciation for pets this week with a visit to a pet groomer. This creates an excellent opportunity for groomers like you to show appreciation for your clients with week-long specials.
It's not too late to market your National Pet Week discounts. Here's how:
1. Email Newsletter.
Message your current clients directly with an email newsletter promoting National Pet Week discounts. Make it easy for them to book their grooming session right from the newsletter with a 'Book Now' button.
2. Social Media.
Your Facebook, Twitter and LinkedIn pages are the perfect place to promote your specials; in fact, it's probably one of the main reasons your fans and followers visit these sites.
According to Get Satisfaction and Column Five Media, 43.5 percent of respondents follow a business' Twitter page for discounts and promotion; 36.9 percent do the same on a business Facebook page.
That's a significant percentage of customers looking for deals on your social media pages. Take advantage of it.
3. Web site.
While your current customers most likely will visit your social media pages for discounts, most prospective customers will learn about your grooming business from your Web site.
As reported by Get Satisfaction and Incyte Group, 89.3 percent of customers looking for information went straight to the company's website, while 21.2 percent used a social network.
Promoting your specials on your Web site will generate sales from both prospective and current customers.
4. Customer referrals.
Kick off a referral program this week that rewards customers who bring in new business, such as a free grooming appointment with each referral. This can stretch beyond National Pet Week and be a continual source of new customers.
Learn how Appointment-Plus online scheduling software can help your pet grooming business increase sales. Call 800-988-0061. Visit http://www.appointment-plus.com.
#
About Appointment-Plus: Appointment-Plus is the leading provider of pet groomer scheduling software for automating and streamlining customer bookings. It offers customer self-scheduling and reminder notifications that reduce the "no-show" rate by 70 percent. The software integrates with Facebook and Twitter.