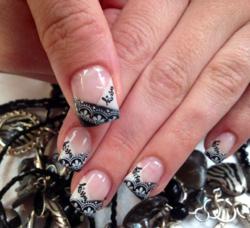 The new Joby Membership Reward program allows customers to earn points to be redeemed.
(PRWEB) May 13, 2013
The times are changing and Joby Nail Art has changed too. Joby Nail Art is pleased to announce the launch of their new and improved website, http://www.jobynailart.com.
The new website offers a contemporary and streamlined look for the best user experience. Joby Nail Art has specialized in nail art stickers for the past 10 years.
With their customers in mind they have extended their online selections into accessories such as jewelry and scarves, along with carrying personal items such as perfumes and soaps. Joby Nail Art is a great place to shop for accessory items that will compliment style, from fingertips to toenails.
The new website features a new "Joby Membership Rewards" program, a "Nail Lover's Club", a "Blog", new accessories to compliment any style, a section for nail professionals, how-to videos and of course the high-quality nail art decals that Joby Nail Art is recognized for.
Here are some upgraded features on the new website:
The enhanced "Product" section affords visitors the ability to see product designs for quick decision-making.
An expanded "Accessories and Personal" section offers the consumer a large selection of items that will compliment any style.
The new "Joby Membership Reward" program allows customers to earn points to be redeemed for prizes and gifts.
The new "Nail Lover's Club" send new decals each month to members, at a cheaper price.
The "Blog" is focused on keeping nail enthusiasts informed on the latest trends in beauty.
Even though Joby Nail Art is an online store, they have a reaily available and hands-on customer service team. Contact them by email at sales(at)jobynailart(dot)com or speak to a representative during our business hours by calling 626-574-1298.
To see the new website, please visit http://www.jobynailart.com.