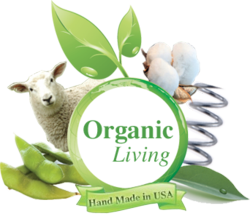 Sleep on an organic futon mattress today just by visiting The Futon Shop and clicking on the coupon code.
San Francisco, CA (PRWEB) May 10, 2013
This Mother's Day Sale at http://www.thefutonshop.com is offering major discounts on organic Futons, sofa couch bed convertibles, and new bedroom suites.
The Futon Shop, the largest Organic Manufacturer of eco-friendly futon mattresses in America, is offering huge savings this Mother's Day. Sleep on a non toxic futon mattress today, just by visiting The Futon Shop and clicking on the coupon code. The savings can go up to 65% off, as well shipping included with many exclusive futon sofa couch sets.
The Futon Shop, a company that is dedicated to making futon mattresses that promote a better night's sleep without the chemicals, has showrooms throughout California, online, and a growing dealer network nationwide. The Futon Shop offers organic futon mattresses, organic couch beds, as well as platform beds that are sustainable and non toxic.
The Futon Shop just launched their new collection of Rejuvenating mattresses, announcing their partnership with Phiten. The Phiten Sofa Beds and organic mattresses are made for natural rejuvenation and are organically and naturally made with Infused Phiten AQUA-TITANIUM Technology. These new collections of green mattresses have three special ways to create the healthiest sleep environment with the combo of Phiten's technology and The Futon Shop's organic ingredients.
The three separate mattress lines each has it's own purpose to help one get the optimum quality of sleep. The Find collection is designed to support women with active lifestyles, the Empower collection is designed for men with an active lifestyle, and the Renew collection is designed to target people who are more conscious of maintaining a recuperative state.
Overall, this is a great chance to save on a new organic futon mattress, while receiving the value of a great night sleep with The Futon Shop's natural ingredients. This mother's day is a great start in creating a healthyand safe sleep environment for one's home.
About Phiten®
Phiten is a leading designer and manufacturer of sports lifestyle accessories and produces necklaces, bracelets, supports and apparel developed for active, health-conscious living. Phiten's technology centers on Aqua-Metals, which are incorporated into every product. Phiten is worn by elite athletes all over the world, but is truly for anyone inspired to live a healthy lifestyle. Phiten is a license partner and produces official merchandise for the NBA, NHL, and MLB.
About The Futon Shop®
The Futon Shop is a vertically integrated retailer that manufactures over 33 organic and green futon mattresses from start to finish. The company dates back to 1976 led by Suzanne Diamond and her team of specialists dedicated to produce the best eco-friendly furniture and bedding. Their mission is to provide the best eco-friendly/chemical-free Organic and Green furniture for American families available today.