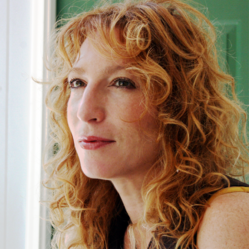 Going from captivity to freedom is not easy.
New York, NY (PRWEB) May 09, 2013
The survival of Amanda Berry (27), Gina DeJesus (23), and Michele Knight (32), remind the millions of watchers that all things are possible -- living through the most vicious of kidnapping scenarios. And as witnesses to such horrifying manifestations, a nation is left to ask: "How did this happen? How did they keep hope alive?" The public can identify with the desire to live and to be free, cheering them on, wanting to hear their story. Their story touches the survivor soul in everyone.
But what does the road to recovery look like for these young women?
In an interview, Edy stands ready to discuss:

How, to some degree, these women are still the same ages they were when they were kidnapped.
Family reunions can be tough, as they will need to learn who these three women are today. Berry, Dejesus and Knight are on a new journey of discovery. Going from captivity to freedom is not easy. The lives they lost will be grieved while they explore the women they have become. They will teach their families about who they are. They will yearn to have a sense of themselves in the culture that they are in.
Grief is not quiet. It rolls in and out. As Edy states, "It is filled with memories that haunt and invite you to participate."
The families of these 3 women will have to cope with the years they lost while grieving.
How their families' lives may have also stopped during the loss of their children.
Edy also offers these suggestions to the survivors:
It is okay to grieve. They should grieve in their own time. They shouldn't feel rushed or pushed.
They might feel fear at being free even though freedom is all they thought about. It is exciting to be out of captivity, in the light of day with doors that have no locks.
They should be kind to themselves. Talk to the part of themselves who is the survivor.
They shouldn't be surprised if they have nightmares, feel overwhelmed, anxious or even depressed.
These remarkable ladies have taken the first steps to being free. The rest will come in time.
Edy Nathan is immediately available for interviews.
About Edy Nathan MA, LCSW:
Edy is a licensed psychotherapist with over 20 years of experience specializing in grief and trauma. She is a former TV star on the A & Show, "Psychic Kids" and holds Masters from both New York University and Fordham. She has post-graduate training from the Ackerman Institute for Family Therapy, The Gestalt Center and the Jungian Institute. She is a certified EMDR practitioner, regression therapist, certified Hypnotherapist and grief expert.