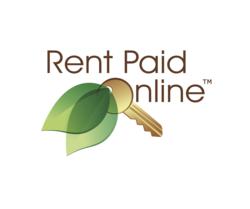 Being built on an agile development process has given RentPaidOnline the ability to enhance their integrated platforms to ensure the overall current and future satisfaction of all mutual YARDI Voyager clients
Clearwater, FL (PRWEB) May 14, 2013
RentPaidOnline (RPO) would like to announce it has completed the "Yardi Voyager Qualification" process. With the qualification complete, RPO now has the ability to seamlessly integrate and exchange data with YARDI Voyager clients. RPO is looking to integrate with many of the industries' top property management softwares, a crucial step in the strategic future of the company.
The Yardi Voyager qualification officially allows RPO to do a number of things, some of which include :
1) Web-service based system to automate exchange of data in real-time
2) Display resident ledger data and apply client specific business rules
3) Integrate reversals and other negative charges
4) Preferred vendor status, which grants mutual clients access to advanced technical support and setup
"The RentPaidOnlne Yardi Voyager integration has put us one step closer to becoming the 'best of breed' solution for the Multi-Family industry," stated Steven J. Foster - Chief Business Development Officer ~ EVP. "Being built on an agile development process has given RentPaidOnline the ability to enhance their integrated platforms to ensure the overall current and future satisfaction of all mutual YARDI Voyager clients".
About RentPaidOnline™
RentPaidOnline's technology includes a real time web-based and mobile platform for electronic checks, credit cards, and cash payments for the property management industry. EFX Financial Services Inc. was founded in 2006 and processes hundreds of millions of dollars in transaction volume annually throughout the United States and Canada. The key advantages of the RentPaidOnline™ services are our multiple, innovative, one of a kind payment channels and our "think outside the box" mentality to ensure our clients are always heard first and foremost. EFX Financial Services corporate office is located in Clearwater, FL. EFX Financial Services also has additional offices in Jacksonville, FL., Atlanta, GA., Dallas, TX., and Philadelphia, PA.
For more information about RentPaidOnline or to schedule a personalized one on one with one of RentPaidOnline's executive team, contact us at 855.PMY.RENT(769-7368) or email us at sales(at)rentpaidonline(dot)com. Renters and Property managers are invited to catch up on all things RentPaidOnline via our Renters Room, Pros Corner, and social media outlets Twitter and Facebook.
About Yardi Systems
For 30 years, Yardi Systems has been committed to the design, development and support of software for real estate investment management and property management. With the Yardi Multifamily Suite™, Yardi Commercial Suite™, Yardi Investment Suite™ and Yardi Orion™ for SharePoint®, the Yardi Voyager™ platform is a complete real estate management solution. It includes operations, accounting and ancillary processes and services with portfolio-wide business intelligence and platform-wide mobility. Yardi is headquartered in Santa Barbara, Calif., and serves clients worldwide from offices in North America, Asia, Australia, Europe and the Middle East. For more information about Yardi, visit http://www.yardi.com.