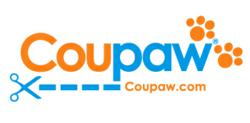 Our goal is to serve pet owners across the country by providing convenient access to the very best pet businesses and products across North America.
Great Neck, NY (PRWEB) May 09, 2013
The FamilyPet Network, which provides pet owners access to top providers of products and services for their pets, announced today the relaunch of Coupaw.com, its highly successful flash sales and daily deals e-commerce platform. Launched in August 2011, Coupaw.com offers hundreds of thousands of members across the country access to exceptional deals on products and services for their pets, while enabling business owners to connect with pet owners and develop long-term relationships with them. The relaunch of Coupaw.com is timed to coordinate with National Pet Week, which this year takes place May 5-11th.
"National Pet Week recognizes the important role our pets play in our lives. It's designed to create awareness of the need to keep pets safe, healthy, well-nourished, active and stimulated. Coupaw.com users can take advantage of deals on supplies, home goods, treats, clothes, pet sitting services and more at local or online stores. Users benefit from added savings through special promotions during the month of May that let them celebrate their pets by choosing any number of great gifts for them," said Jared Katz, Vice President of Business Development for FamilyPet.
Enhancements to the newly launched site include: a new streamlined design interface, easy-to-use "shopping cart" function and improved performance and faster processing to speed checkout. In addition, everyday three to five new deals will be offered, viewable by category. These include: All Dog, All Cat, Toys, Chews/Treats, Home Goods, Accessories, Health and Clearance Items. This makes it easy for users to search for deals based on the breed of their pets as well as by product category. Users can also update their profiles as their situation changes. When a kitten or cat is added to a previously dog only household, for instance, the customer can update his/her profile and begin receiving deal announcements for cats as well as dogs.
In addition, users will receive a referral code which they can post on social media sites and receive a $10 credit to their account when one of their friends uses the code to purchases an item. To further recognize National Pet Week, customers will receive a $5.00 coupon applicable to their first purchase on the new site throughout the entire month of May.
"As the company that sets the pace of progress in the industry, we've got many great gift ideas that let pet owners express their devotion and loyalty to their pets. Our goal is to serve pet owners across the country by providing convenient access to the very best pet businesses and products across North America," Katz added.
Best-of-breed gift ideas for dog owners include: Frank Bruynbroek's breath taking photo book, "Compawssion: Portraits of Rescued Dogs," Dog Is Good Apparel, Thundershirt, Enchanted Home Designer Beds, DogSnorz, One Bella Casa Designer Throw Pillows, Doggles Sunglasses, Hyper-pet Ball Launcher and a Wag.com voucher. For cats, the Litter Genie Cat Litter Clean Up System, Custom Pet Bobble heads and Tipsy Nip Organic Tickle Pickle are the cat's meow.
About FamilyPet.com
FamilyPet.com is the leading strategic marketing company within the pet industry, providing significant value to both pet businesses and pet owners across North America. In addition to Coupaw.com the network includes Petsitting.com, LocalDogWalker.com, PetWasteRemovals.com, PetBoardingFinder.com, FindDoggyDaycare.com, PetGroomingFinder.com and PremiumDogTraining.com. FamilyPet's integrated network of pet product communities provides a resourceful and convenient destination for pet owners looking for high-quality pet care services and products. To learn more, visit http://www.FamilyPet.com or https://www.coupaw.com/.