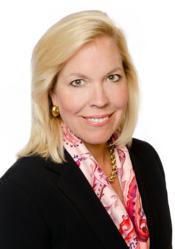 JACKSONVILLE, FLORIDA (PRWEB) May 09, 2013
AMG Strategic Advisors, the strategy and insights unit of Acosta Mosaic Group, is pleased to announce today Carrie Shea, AMG Strategic Advisors President as a recipient of Consulting Magazine's 2013 Top 25 Consultants achievement award.
The award program chose 25 outstanding candidates from a field of more than 400 nominees, recognizing consultants from some of the largest firms as well as smaller boutique consultancies. Nominees' achievements this year showed a strong focus on helping clients achieve growth and expansion, as well as moving into new markets and disciplines. Joining Shea in the "Excellence in Retail" category is Jill Puleri, IBM's Global Leader, Global Business Services and Andy Moose, Vice President at North Highland. A gala dinner to celebrate all the honorees will be held on Thursday, June 20, at Essex House in New York.
Shea's experience includes more than 25 years of providing strategy and organizational advisory services to Fortune 500 clients in consumer products, retail, and manufacturing. Shea founded Griffin Strategic Advisors, operating as CEO to mold the business into a boutique strategy and operations consulting firm, focused on helping organizations improve profitability and accelerate growth. These services were noticed as Acosta acquired Griffin in early 2012 to form the basis of their newly formed consulting division.
Shea considers one of her greatest accomplishments of 2012 as the blending of Griffin Strategic Advisors with Acosta, a transaction that marks the first time a sales and marketing agency created a high value added, growth-oriented strategic consulting capability.
"I am proud of what Carrie and her team have accomplished in just over a year," said Acosta Sales & Marketing President & CEO Robert Hill. "She has built one of the first growth strategy consultancies housed within a sales and marketing agency."
Shea is noted for being a valuable resource for delivering initiatives such as demand-driven growth strategy, globalization, go-to-market strategy, e-commerce, brand/category growth strategies, and consumer/shopper insight. She is also highly regarded for her specialty in working at the executive team level, producing forward-thinking strategic plans.
Shea's experience also includes her past work as a Principal at The Cambridge Group, a demand-based growth strategy consultancy where she focused on the consumer products industry. Additionally, she was a founding Principal at Archstone Consulting, a private-equity and operations consulting firm, where Shea led the Global Strategy and Organization practice. Prior to Archstone, Carrie spent 12 years at A.T. Kearney, holding positions of increasing responsibility within the Strategy and Transformation practice, with her most senior title as Vice President. She holds a B.A. in English Literature and M.B.A. in Marketing from the University of Chicago.
About AMG Strategic Advisors
AMG Strategic Advisors is the strategy and insights consulting unit of Acosta Mosaic Group (AMG), providing world-class integrated marketing solutions for CPG companies and retailers. AMG Strategic Advisors leverages its retailer and industry experience to provide best-in-class consulting, brand positioning, shopper and marketing insights, and data analysis to increase sale momentum and drive ROI. For more information, visit amgstrategicadvisors.com. Carrie Shea can be contacted at clshea(at)acosta(dot)com.
Contact:
David A. Schutzman
david(at)davidschutzmanmarketing(dot)com
203 550-8551