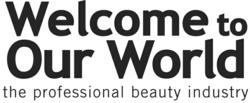 "If the professional beauty industry was deregulated, it would affect everyone from the salon owners, to the licensed professionals but most importantly, it is the consumer who would be put at the greatest risk."
Orlando, FL (PRWEB) May 30, 2013
Salon professionals from Orlando hair salon True Envy, the Professional Beauty Association (PBA) and a team of industry volunteers from across the country converged on the Capitol to share an evening with Members of Congress, professional staff, and those interested in learning more about a committed group of individuals representing the dynamic beauty industry. The annual Welcome to Our World (WTOW) has become a tradition in Washington, D.C. and one of Capitol Hill's most popular learning events.
Industry professionals at True Envy Salon are dedicated to upholding safety standards to protect consumers and raise perceptions of the profession through the support of sustained licensing of professionals.
The licensed professional must:

Complete hundreds of hours of schooling
Learn proper techniques and best practices
Graduate from a cosmetology program
Successfully pass their state board exam
Practice proper sanitation procedures to minimize the threat of viral and bacterial infections
Care about the industry and the safety of their clients
Throughout their education, licensed professionals study skin and scalp care, anatomy, biology, chemistry, and science-based infection control. Licensed professionals are trained to utilize chemicals and tools safely to avoid injuries and the spread of infectious diseases. Unlicensed and untrained people practicing cosmetology put the public at serious safety risks.
Being licensed and part of a regulated professional industry helps to provide consumer protection and consumer safety. The standards set but the regulations send a message to the consumer and the industry that service providers are educated, knowledgeable, and have met and will continue to meet all the requirements to ensure competency, which is verified bi-annually by testing.
Learn more about how the industry is protecting licensed professionals and the health and safety of the consumer on the True Blog Report.