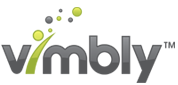 New York, NY (PRWEB) May 10, 2013
Vimbly's (http://www.vimbly.com) recent success has raised the attention of CBS and USA Today, and now the company is getting another big boost thanks to $540,000 in capital raised from 10 angel investors. The list includes investment professionals at Apax Partners, Deutsche Bank, and Macquarie Capital Advisors. Vimbly is the go-to site to book things to do in NYC – including activities, classes, & date ideas. It shows open time slots for activities by different businesses on a single page and lets users book directly. These activities include dance, cooking, glassblowing, pizza making, wine tasting, learning to DJ, improv, scotch pairing, samurai sword fighting, persuasion class, and hundreds more. The funding proceeds will be used to enhance the product offering to both vendors and users, and expand into new markets in the second half of 2013.
"We are excited to continue rapidly growing the business in response to the strong user engagement we have been seeing. Our users now have an easy tool to break out of their daily routine and find new, fun things to do," says Sam Lundin, founder and CEO of Vimbly. "This capital provides us the flexibility to expand geographically into five total metropolitan areas, including Boston and Washington, D.C."
Vimbly differentiates itself through an easy to use interface enabling activity discovery and refinement, optimized for the user's schedule. The interface displays a curated list of classes and activities with the key information immediately visible: available time slots, pricing, and location. The user can seamlessly book by clicking on any of the time slots. Users no longer need to spend hours searching for a class on Google or exchanging multiple phone calls with a venue to reserve a time slot that works.
Vimbly aims to be the single-stop solution for booking local activities & classes. In any given month, Vimbly has over 5,000 activity options available.
About Vimbly
Vimbly is a free site to find and book recreational activities. Founded in 2011, Vimbly eliminates hours of research when reserving Thai cooking classes, mixology classes, exotic dream car races, and comedy shows. More information available at http://www.vimbly.com/blog/the-three-wise-questions/