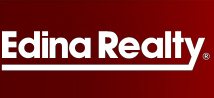 I can't stress it enough that every resource helps make lives easier for buyers
East Bethel, MN (PRWEB) May 09, 2013
At a seminar later this week Kris Lindahl will help buyers determine whether or not a down payment assistance program is right for them. The experienced agent will also demonstrate several resources, many of which he created himself, that have helped buyers find the right program.
One of those resources is the Minnesota Down Payment Assistance website. Created by Lindahl, this website has been a great success for buyers who use it. "I can't stress it enough that every resource helps make lives easier for buyers," Lindahl said.
The website, using state-of-the-art technology, allows buyers to enter a few pieces of information and receive a real-time email from Lindahl within minutes. The email includes a list of the assistance programs the buyer may be eligible for. "This is a great first step for buyers who want to be a step ahead of the rest," Lindahl said.
Lindahl's recent efforts made him a repeat Chairman's Award recipient. The Chairman's Award, given for excellence in sales, sales volume, and customer service, is the highest award an Edina Realty agent can receive.
Call Kris and his team now for more information at (763) 634-5895 and visit the Minnesota Down Payment Assistance website to get started today!