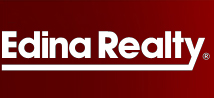 This site was designed so that buyers can take a confident first step in their search
Fridley, MN (PRWEB) May 09, 2013
Down payment assistance programs have made their way into a lot of buyers' sights. With so many to choose from, it can be difficult and exhausting to find the right one. Kris Lindahl of Edina Realty will host a seminar later this week at which he will discuss with buyers how they can be more confident in their choice of assistance program.
In addition to giving buyers general tips and strategies, Lindahl will also demonstrate the new Minnesota Down Payment Assistance website. "This site was designed so that buyers can take a confident first step in their search," Lindahl said.
The website, created by Lindahl, features a state-of-the-art response system that allows buyers to enter a few pieces of information and receive a real-time email within minutes. In the email will be a list of programs they may be eligible for.
Following the demonstration Lindahl will hold a Q&A session during which he will answer any general or personalized questions from the audience. His several years of on-the-ground experiences have earned him a top spot in trusted voices of the real estate community.
Call Kris and his team now for more information at (763) 634-5895 and visit the Minnesota Down Payment Assistance website to get started today!