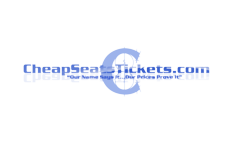 San Francisco, CA (PRWEB) May 09, 2013
The Golden State Warriors showed up for game two in San Antonio. Steph Curry and crew had to feel the effects of the loss as they took the floor on Wednesday night but it didn't show through the first half. Klay Thompson racked up 29 points in the first half as the Warriors mounted a nineteen point lead heading into the half. But the San Antonio Spurs didn't wait until the fourth quarter to mount a comeback. They cut the lead in half by the end of the third but just couldn't get over the hump to take the game.
Ultimately, the Warriors held off a furious rally by the San Antonio Spurs for a 100 to 91 victory. Not only did they snatch a very important game two from the Spurs in the series, but the Warriors snapped a 30-game loss streak in the Alamo City.
The Warriors return to Oakland for game three at The Oracle where they look to take the lead in the Western Conference Semifinals. And if you want to be there to witness history, you will have to look to the secondary market for seats.
"It's a tough ticket to get and it's only going to get tougher as this young team proves it has what it takes to push this series," said CheapSeatsTickets owner Matt Brenner. "We were able to release a few more options for games three and four but prices aren't going to get any cheaper, that's for sure."
Right now, upper level seats are available and many have instant delivery through the e-ticket option. And there are a number of options still available in the lower bowl with a pair of prime seats going for around five hundred a piece. Brenner said he expects ticket prices to increase by the morning and throughout the day Thursday as Warrior fans, known for their loyalty, realize what an opportunity it will be to witness history in person.
CheapSeatsTickets also has tickets for the rest of the conference semis including the Heat-Bulls series and the Pacers-Knicks series. They are all tied one to one so it's going to be an interesting finalé across the board. And for additional savings, fans should use the promo code "Bogut" at checkout.
*CheapSeatsTickets is not associated with any of the artists or venues listed. Names used in this release are for descriptive purposes only and do not imply endorsement or partnership.
CheapSeatsTickets has been offering a large selection of live event inventory to some of the most exclusive sports, concert and theater events nationwide. CheapSeatsTickets offers customer support seven days a week and a money-back guarantee.*