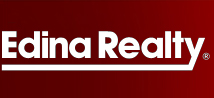 My team and I are dedicate to making the buyer's experience the best and least stressful it can be
Wayzata, MN (PRWEB) May 09, 2013
Buyers looking for a head start to their initial online homes search can count on Kris Lindahl of Edina Realty to make it happen. At a seminar later this week he will reveal several resources for buyers to use when beginning their homes search.
"Buyers in this real estate market face many challenges. The initial online home search can make or break the process," Lindahl said. Many buyers get frustrated when they call on homes that turn out to already be sold. The Minnesota Buyer Search website, which Lindahl created, gives buyers a fighting chance to stay on top of their search.
The website allows buyers to fill out a form regarding what they're looking for in a home and receive a real-time email that includes a customized search criteria built by Lindahl and a hyperlink to all homes matching that criteria.
"My team and I are dedicate to making the buyer's experience the best and least stressful it can be," Lindahl said. The experienced agent has earned himself a top spot in the real estate community.
Call Kris now for more information at (763) 280-8498 and visit the Minnesota Buyer Search website now to get started.