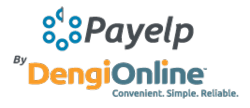 Los Angeles, CA (PRWEB) May 09, 2013
At the recent Game Developer's Conference in San Francisco, top executives like Bo Wang from Tencent, Larry Koh, Vice President of Kabam, Jeremy Snook from Microsoft Game Studios and Rahul Sandil, Chief Marketing Officer of Reloaded Games (formerly GamersFirst) revealed in-depth information about online, PC, mobile and console games and emerging markets with moderator Peter Warman, CEO of Newzoo/GamesIndustry.com.
The panel was sponsored and presented by Payelp Global and its' parent company, DengiOnline, e-commerce and business development platforms that offer online retailers and online gaming companies the ability to accept payments worldwide, offering over 300 global payment gateways, as well as fraud and chargeback protection, multilingual merchant and customer support, business licensing (local and regional), tax and currency management, localization and more, with one contract and easy integration.
Peter Warman, a veteran when it comes to moderating panels focusing on the gaming industry, asked the panelists questions about emerging regions such as "What markets are you focusing on right now?" Larry Koh from Kabam stated that they are focusing on Russia right now, which he states has strong iOS penetration; Rahul from Reloaded Games mentioned China and the U.S.; Bo Wang from Tencent said that the most important market, although not an "emerging market," is still the U.S., due to market size. When asked what countries they have been successful in, Larry from Kabam answered "Latin America for web-based games," and Jeremy from Microsoft Game Studios stated that they cover Brazil, Russia and Southeast Asia well.
When asked which countries surprised them last year, Rahul Sandil from Reloaded Games said that Brazil surprised them with the tremendous amount of growth and large numbers of hard-core gamers; Bo Wang from Tencent said that the Japanese market for mobile gaming is large, with a lot of first-time gamers signing up in this region. Jeremy from Microsoft Game Studios also discussed Japan, stating that there are a lot of "whales" coming from Japan- a "whale" in the gaming world refers to someone who spends a lot of real-world money to purchase in-game virtual goods.
Some tips and tricks from the pros: When it comes to making a small, but important change when taking games abroad to other regions, Larry Koh from Kabam said not only localization, but also simple adjustments like adjusting for time zones, making sure that tournaments and other events take place at a time that works in that region. He mentioned an example of this with Kabam's "Dragons of Atlantis," whereby they ran a tournament at 11 p.m. that ended up not working well and generating responses from gamers stating that the time wasn't working for them. Even though Kabam had localized the game for different languages (over 15), it was being managed by a team in North America, so the 11 p.m. U.S. time did not work well in other countries. Once they adjusted the time for each region, player engagement and revenue skyrocketed.
A panel attendee posed a question to the panelists, asking "which country has been the hardest to penetrate?" Rahul from Reloaded Games said that the U.S. has been the most difficult because of the user acquisition process; he stated that because of competition and larger budgets, it is harder to gain a strong foothold in the U.S. market, where studios like EA and Microsoft have large budgets to promote their games.
For more details and to watch the video presentation of the panel, please visit http://www.payelp.com/work/emergingregions2013.
About Payelp Global:
Payelp helps online retailers and businesses grow e-commerce revenue worldwide, offering merchants over 300 payment gateways worldwide with just one contract with Payelp. Online retailers can accept credit cards, PayPal, direct debit, Virtual Visa (Qiwi Virtual Visa™), payments from kiosks, cash transfer, prepaid and gift cards, mobile payments and more- with one low fee per transaction. Payelp doesn't charge merchants start-up fees, monthly or minimum transaction fees- just one low transaction fee, with PCI-DSS card security compliance, fraud and chargeback protection, 24/7 multilingual merchant and customer support, payment data analytics, as well as a suite of auxiliary services such as business licensing, tax and currency management, logistics, web site localization and marketing, and more.
For payment providers, Payelp offers the Global Service Gateway™, the only product of its kind- offering payment companies and merchants the ability to connect with thousands of other payment gateways, offer platforms, mobile operators, merchants and more- with two-way integration, all through one gateway (GSG™). Contact Payelp Global today for more information or to apply for a merchant account at bizdev(at)payelp(dot)com or visit us online at http://www.payelp.com.