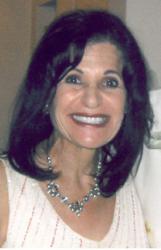 Susan was one of the early leaders in recognizing that LGBT people are invaluable resources for the struggling U.S. foster care system.
Los Angeles, CA (PRWEB) May 08, 2013
Susan Edelstein, founder and director of UCLA TIES for Families, will receive an Advocate Award from RaiseAChild.US at its annual gala on May 19 at the W Hotel in Hollywood. Edelstein's work on behalf of foster children and the families that raise them has garnered the attention and appreciation of RaiseAChild.US, a national agency that encourages the lesbian, gay, bisexual and transgender community to build families through fostering and adoption.
LGBT-headed families currently account for a large percentage of the clientele of UCLA TIES for Families. "LGBT-headed families today are enjoying greater recognition and increased support from the community and professionals alike," says RaiseAChild.US founder and executive director Rich Valenza, "but Susan was one of the early leaders in recognizing that LGBT people are invaluable resources for the struggling U.S. foster care system. She believed that LGBT people can be and are excellent parents." An adoptive father of two foster children, Valenza says, "My partner and I found TIES to be an invaluable resource during a period of great change as we all adjusted to our new life together as a family."
UCLA TIES for Families promotes the successful growth, development, and adoption of children with special needs who are in foster care. The program is located on the UCLA campus and works in close collaboration with the public child welfare and mental health systems. The program employs an innovative model of intervention to reduce barriers to the adoption of these children and support their successful transition into permanent homes with stable, nurturing families.
Services are available free of charge to foster and adoptive families of children who are placed and referred by the Los Angeles County Department of Children and Family Services. TIES offers a nine-hour program of preparation for foster and adoptive parents, thorough assessment of individual children, and pre-placement consultation with prospective adoptive parents by a multi-disciplinary team regarding the child's mental health, medical, and educational needs. There is a comprehensive array of intervention services available to children from birth to twenty-one and their and families. These services include child, parent and family counseling before, during the transition to, and following placement; support groups for parents and children; psychiatric assessment and treatment of children; speech and language, educational, and pediatric consultation; home visits and assessment for infants and their families; psychological testing; in home therapeutic behavioral services; and mentoring for parents and children. Ten years ago UCLA TIES started a pilot satellite at Harbor UCLA; six years ago the Los Angeles County Department of Mental Health picked up funding for that program, expanded it and began operating TIES for Families South Bay.
There are currently 400,000 children in the U.S. foster care system. In an effort to reduce that number and find safe and loving homes for those children, RaiseAChild.US encourages the LGBT community to build their families through fostering and adoption. In June, RaiseAChild.US will be partnering with Penny Lane Centers, a public adoption agency in Antelope Valley with offices throughout Southern California, to reach new prospective parents. Through RaiseAChild.US's media campaigns and outreach in the last 18 months, the organization has already recruited 800 prospective parents.
Edelstein, who founded TIES in 1995, is a licensed clinical social worker in the UCLA Center for Healthier Children, Families, and Communities and an Adjunct Assistant Professor in the UCLA Department of Pediatrics. She received her BA from UCLA, and her MSW from USC. She began her career in child protective services and adoption in Los Angeles County, and in 1979 began her work at UCLA Medical Center directing service, training, and research projects involving interdisciplinary collaboration in the areas of child abuse and neglect, parental chemical dependency and prenatal substance exposure, foster care and adoption, and comprehensive early intervention approaches. She has published extensively in these areas. In 2009, the TIES Transition Model was designated as Community Defined Evidence Based Practice (CDE) by California Institute of Mental Health.
According to 2010 U.S. Census data, children are being raised in over one million LGBT-headed households. While LGBT parents may encounter resistance from child welfare workers in some communities across the U.S., California law provides children who are in need of loving parents equal access to foster and adoptive families, regardless of the sexual orientation of the parents.
RaiseAChild.US works closely with the Human Rights Campaign Foundation's "All Children – All Families" (ACAF) initiative, which provides professional training and technical assistance to foster care and adoption agencies that want to welcome and support LGBT foster and adoptive parents. To date, ACAF includes nearly 70 participating agencies across the country and has awarded 30 seals of recognition.