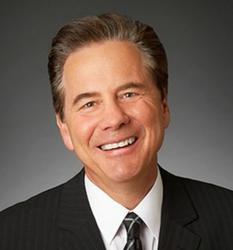 Sacramento, CA (PRWEB) May 11, 2013
Citrus Heights—a city northeast of Sacramento—is reportedly moving forward with plans to create a 26-mile bike trail, this according to the Sacramento Bee. The path would also be open to joggers, hikers and skateboarders, and would connect the entire city. While city leaders are reportedly in the process of conducting a feasibility study, the path may still be years away from actual construction.
The proposed trail would be created along the city's creek system and a Sacramento Municipal Utility District corridor. The hope is that residents will think twice before jumping into a car, and instead would opt for walking or cycling once the trail opens.
According to the Sacramento Bee, the trail would likely be created along the city's creek system, and along a Sacramento Municipal Utility District corridor. City officials hope that such a trail would encourage local residents to drive less often, and instead opt for healthier, more eco-friendly options such as jogging or cycling.
"We're looking for connections between key destinations," Casey Kempenaar—a city planner and lead on the project—told the Sacramento Bee. "This is an opportunity to connect the neighborhood and provide both transportation and recreation."
Sacramento bicycle accident lawyer Jeff Nadrich believes that a new citywide bike route would be a wise investment for the city. According to Nadrich, "As someone who regularly works with bicycle accident victims throughout Sacramento County, I have seen time and time again how dangerous these roads can be for cyclists. A route like this would benefit the entire community."
Nadrich encourages all bicycle accident victims to contact a qualified personal injury lawyer.
About Nadrich & Cohen: Jeffrey Nadrich is a Sacramento bicycle accident lawyer with Nadrich & Cohen, a California based law firm with offices in 18 locations across California. The firm has offices in Arcadia, Bakersfield, Fresno, Irvine, Long Beach, Modesto, Oakland, Oxnard, Palm Springs, Redding, Riverside, Sacramento, San Bernardino, San Diego, San Francisco, San Jose, Santa Rosa, and Tracy. Nadrich & Cohen handles all types of wrongful death and serious injury accident cases, including auto, truck, bus, motorcycle, and bicycle accidents, pedestrian collisions, boating accidents, dog bites, defective product cases and nursing home abuse. Victims are encouraged to call 1-800-718-4658 for a free consultation with a Nadrich & Cohen attorney.
Source: The Sacramento Bee; Citrus Heights envisions 26-mile multi-use bike trail; May 6, 2013