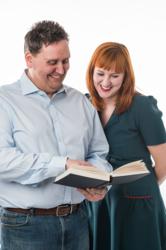 I decided I wanted to follow in my daughter's footsteps and enrol at Birkbeck. It was a no-brainer.
(PRWEB UK) 9 May 2013
A series of advice sessions, lectures and workshops are being held at Stratford Town Hall, East London, by Birkbeck, University of London, during this year's Adult Learners' Week [18-24 May].
The sessions are aimed at anyone who may be thinking about getting into higher education, regardless of whether they want to improve their current job prospects, get new qualifications, or just want to learn for fun. Over three days, participants can have a taste of higher education by taking part in a range of discussions and workshops, as well as learn more about Birkbeck's courses and get advice on all aspects of applying to and studying at university.
Events include:

Walking tours: The hidden history of Stratford explored by Birkbeck historian Mike Berlin, presenter of the recent BBC Radio 4 series Journeys down my Street
Panel discussion: The good, the bad and the ugly - a panel of students talk about studying in HE today
Politics and power: Birkbeck lecturer David Styan uses Stratford's Olympic spectacle to examine how political questions illuminate power and inequality
Supporting children's reading: a workshop exploring the cognitive, psychological, social and emotional aspects of learning to read
Explorations of happiness: Can the programmes of the Big Society increase happiness at an individual and community level? Birkbeck lecturer David Tross looks at recent research
Wellbeing at work: workshop on what psychologists have learnt about the science of happiness
Student panellist Samuel Georgewill, 31, is studying for a BSC in Community Development & Public Policy in Stratford and hopes to work in local government. He said: "The course is perfect for me - it's giving me the theory behind the practice of what I do as a volunteer in my local community. I'm gaining so much knowledge about governance, policy and law - doing this degree as an adult learner has come at the best possible time in my life."
Birkbeck is celebrating Adult Learners' Week in Stratford to highlight its commitment to providing high-quality higher education in East London, in advance of the opening this September of a new £33million campus, University Square Stratford (USS) jointly with the University of East London (UEL). Facilities on the new campus will include a performing arts rehearsal and theatre space, a 300-seat lecture theatre, a student support centre, and a learning centre. A wide variety of subjects, including Law, Business and Languages, will be taught at USS from this September.
Caroline McDonald, Birkbeck's Head of Outreach and Widening Participation, said: "It doesn't matter whether you've never been to university, or perhaps didn't enjoy school – Birkbeck's programme of drop-in sessions, discussions and lectures during Adult Learners' Week is a great opportunity to think again about studying. We're delighted to be celebrating adult learning in Stratford this year and to be able to offer a taste of what Birkbeck can offer learners of all ages. If you have ever thought about returning to education, now is the time to find out about the courses we will be offering in the heart of Stratford."
For David Lucas, 53, and daughter Sarah Chamberlain (pictured) studying at Birkbeck has been a family affair. Sarah, 26, completed a four-year part-time BA in History and Archaeology last year and enjoyed it so much she will be starting an MA in Museum Cultures this autumn. Her father David was so impressed that, aged 53, he signed up for a four-year part-time BA in History.
London Ambulance Service Technician and driver David, who left school at 16 with no qualifications, said: "I followed Sarah's progress with real interest and she was so enthusiastic about studying at Birkbeck. She was being helped and encouraged, and I was impressed by the calibre of her lecturers and the reputation of the university. I decided I wanted to follow in my daughter's footsteps and enrol at Birkbeck. It was a no-brainer."
Sarah added: "My interest in history definitely comes from my Dad, and I'm pleased I helped inspire him to take up studying."
To encourage studying in East London, and in preparation for the opening of the new joint campus, Birkbeck and UEL have expanded their information, advice and guidance (IAG) centre.
Currently based at UEL's Romford Road campus, the team of advisors provide one-to-one impartial advice about studying at any level. Anyone interested in learning can drop in, call, email or make a daytime or evening appointment to find out about the range of study options. These include access courses, undergraduate and postgraduate degrees, part-time and evening study, available at University Square Stratford.
All Birkbeck's events during Adult Learners' Week take place at Stratford Town Hall from Wednesday 22 May through to Friday 24 May. A Birkbeck information stand will run throughout the week at Stratford Shopping Centre. See the full programme of events online or for more information or to register for a free event, contact Penny Collantine on 0-208-223-4296.