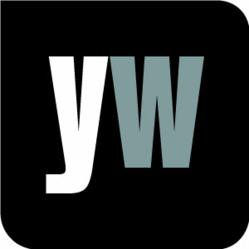 London, UK (PRWEB UK) 15 May 2013
It was announced this week that researchers from Arthritis Research UK have been awarded an £185,000 grant which they hope will help them to reduce the high risk of osteoarthritis developing in younger people as a result of undergoing commonly-performed surgery to repair torn cartilage in the knee. Specialist registrar Nicholas Smith, at University Hospitals of Coventry and Warwickshire in Coventry, aims to find out if a type of operation called a meniscal transplant, which replaces part of the knee joint that acts as a shock absorber, could cut the this risk of developing osteoarthritis.
Mr Smith explained, "The meniscus acts as a shock absorber for the knee, and spreads the load across the weight-bearing areas. If you take it out you increase the risk of osteoarthritis, so the idea of putting back is to decrease the risk. At the moment meniscal transplant is done mainly for pain relief and is very successful; however some recent studies have suggested it may also protect against osteoarthritis. Our study may provide further evidence that this is the case."
With this in mind, Yourwellness Magazine took a closer look at current treatments for osteoarthritis, reporting on a study which found that arthroscopic surgery with debridement to "clean up" an arthritic knee is no more beneficial than Advil or Tylenol and physical therapy. Researchers reported in the New England Journal of Medicine, "We conducted a single-centre, randomized, controlled trial of arthroscopic surgery in patients with moderate-to-severe osteoarthritis of the knee. Patients were randomly assigned to surgical lavage and arthroscopic débridement together with optimized physical and medical therapy or to treatment with physical and medical therapy alone."
Yourwellness Magazine explained that arthroscopic surgery is often very helpful in athletes with injuries, which is why patients with abnormalities on MRI scans believe they, too, can be relieved of chronic pain with surgery. However, the results of the study suggest that meniscus tears and other joint abnormalities have nothing to do with the pain that arthritis sufferers experience, and so physicians need to limit unnecessary and costly surgery when it does little to help.
To find out more, visit the gateway to living well at http://www.yourwellness.com.