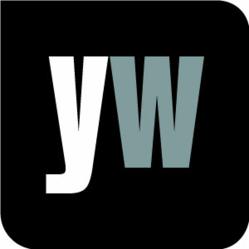 London, UK (PRWEB UK) 15 May 2013
According to scientists at Mayo Clinic and Virginia Commonwealth University in the US, patients who undergo knee replacement surgery face an increased risk of weight gain in the years following the procedure. Their new study, published in the journal Arthritis Care & Research, is based on data from one of the largest knee replacement registries in the UK.
The researchers found that 30% of knee replacement patients gained an extra 5% of body weight in the five years following surgery, while 19.7% of members of the general public did likewise over the same period. The weight gain risk increased further for those patients who subsequently had additional joint replacement procedures. The study authors concluded that patients who undergo knee replacement surgery "are at an increased risk of clinically important weight gain following surgery".
With this in mind, Yourwellness Magazine reported on another recent study which found that weight loss can relieve the symptoms of osteoarthritis and may also prevent the condition from developing. The literature review, which was published in the Journal of the American Academy of Orthopaedic Surgeons, was led by orthopaedic surgeon Ryan C Koonce, who has now suggested that that obesity could be a cause of osteoarthritis, triggering inflammation while also adding to the pain and the increasing loss of mobility often suffered by patients.
According to Yourwellness Magazine, "Osteoarthritis is a common but chronic degenerative bone condition, the symptoms of which get significantly worse when the sufferer is overweight or obese. The condition is caused when the cartilage between the joints thins or wears away – it is commonly known as 'wear and tear' arthritis – and so extra weight puts increased pressure on already painful joints." Yourwellness Magazine explained that the results of the study suggest that approximately half of all cases of osteoarthritis of the knee in the US could be prevented if the patient loses enough weight.
To find out more, visit the gateway to living well at http://www.yourwellness.com.