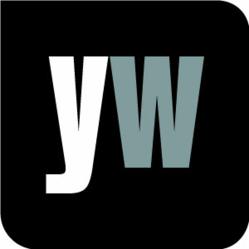 London, UK (PRWEB UK) 16 May 2013
According to Macmillan Cancer Support, there has been a rise in the number of people living with cancer experiencing discrimination at work – despite the introduction of the Equality Act. New evidence shows that 37% of those who return to work after cancer treatment report experiencing some kind of discrimination from their employer or colleagues, which is a 14% rise since 2010 (23%). These are the findings of the YouGov survey of UK adults who returned to work after cancer treatment, which also found that 9% felt harassed to the point they felt they could not stay in their job and 13% felt their employer failed to make reasonable changes to enable them to do their job.
Ciarán Devane, Chief Executive at Macmillan Cancer Support, commented, "Going back to work after treatment can be very isolating especially if someone has been off for a while and has lost confidence or contact with colleagues. As our population grows and ages, and the retirement age rises, cancer will become an increasingly common issue for employees and their managers. It's vital they are equipped to help people with cancer stay in work. It isn't difficult and it is likely to be cheaper and easier than recruiting a replacement or defending a discrimination claim."
With this in mind, Yourwellness Magazine took a closer look at oesophageal cancer, giving readers advice on how to transition back into the workplace. Yourwellness Magazine noted, "Having oesophageal cancer doesn't necessarily mean you'll have to give up work, but you may need quite a lot of time off. During your treatment you may not be able to carry on completely as before."
Yourwellness Magazine explained that the Disability Discrimination Act covers cancer sufferers, meaning that employers have to make reasonable adjustments:

Allowing cancer patients time off for treatment and medical appointments
Allowing flexibility with working hours, the tasks they have to perform, or their working environment
Providing Statutory Sick Pay when they cannot work due to illness
To find out more, visit the gateway to living well at http://www.yourwellness.com.