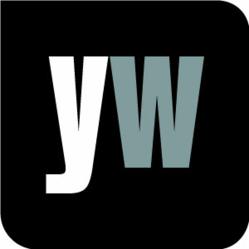 London, UK (PRWEB UK) 16 May 2013
A new study, presented this week at the annual meeting of the American Urological Association in San Diego, has found that statins may be able to fight kidney cancer. Study author Dr. Scott Eggener, an associate professor of urologic oncology at the University of Chicago, commented, "Given that one in four Americans over 45 years of age take a statin and renal cell carcinoma occurs most often in men ages 50 to 70, it may be prudent to prospectively evaluate if statins protect against [cancer] progression."
According to the National Institutes of Health (NIH), the kidneys are importing for maintaining just the right balance of water and other substances inside the body, and, as kidney malfunction often doesn't present itself until the problem becomes serious and irreversible, it's important to learn more about how to keep kidneys healthy and how to catch problems early. NIH kidney specialist Dr. Paul Kimmel added, "Although dialysis is a life-saving therapy, it can be challenging for patients and families. We're encouraging researchers to explore innovative ways to improve the quality of life and long-term outcome for these patients."
With this in mind, Yourwellness Magazine took a closer look at kidney cancer, giving readers information and advice on preventing the disease. Yourwellness Magazine noted that about 9,300 people in the UK are diagnosed with kidney cancer each year, making it the county's eighth most common cancer. Yourwellness Magazine outlined the main symptoms of kidney cancer:

Blood in the urine
Constant pain below the ribs
A Lump in the abdomen (tummy)
Yourwellness Magazine explained, "The outlook for kidney cancer is usually good if the condition is diagnosed in its early stages, when the cancer is still contained inside the kidney. This is because it is usually possible to completely cure the cancer by removing some or all of the kidney, as it is possible to live a healthy life with only one kidney. About one in three cases of kidney cancer are diagnosed at an early stage."
To find out more, visit the gateway to living well at http://www.yourwellness.com.