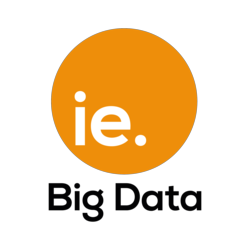 It's not enough just to collect big data; its needs to be transformed into actionable information
Philadelphia, PA (PRWEB) May 10, 2013
Big Data is changing almost every aspect of the Healthcare industry, from research to patient care. Successfully identifying and implementing big data solutions can be difficult, but ultimately will bring immense benefits. Learn how large datasets are being utilized across the healthcare industry and network with the individuals who are driving informed, data driven decision making in healthcare, at the Big Data & Analytics in Healthcare Summit to be held at Loews Philadelphia from May 15 and 16, 2013.
Industry leaders from the clinical, pharmaceutical, hospital and research environments will present topics ranging from enabling big data technologies in drug discovery to how electronic medical records (EMR) and the infrastructures supporting them has changed the way patient care is provided.
"It's not enough just to collect big data; its needs to be transformed into actionable information," said Daniel Miller, International Events Director at Innovation Enterprise. Attendees at Big Data & Analytics in Healthcare Summit will learn, through industry experts and case studies, the best practices and solutions in use today.
Speakers at the summit include:

Eugene Kolker, Chief Data Officer, Seattle Children's Hospital
Joan Topper, Vice President, IT Optimization, Geisinger Health System
John Mattison, Chief Medical Information Officer, Kaiser Permanente
David Vulcano, Assistant Vice President, Hospital Corporation of America
Monique Ruyle, Vice President Clinical Integration, EvergreenHealth
& many more...
For a complete list of speakers, agenda, and registration details for the Big Data & Analytics in Healthcare Summit, visit http://theinnovationenterprise.com/summits/bd-healthcare
###
About IE.- Innovation Enterprise:
Innovation Enterprise, a CFO Publishing company is an independent business-to-business multi-channel media brand focused on the information needs of Senior Finance, Operations, Planning, Strategy, Decision Support & Advanced Analytics executives.
Products include IE.Summits, IE.Finance, IE.Analytics, IE.Operations, IE.Strategy, IE.Membership and IE.Insights.
Whether it's delivered online, or in person, everything IE produces reflects the company's unshakeable belief in the power of information to spur innovation.