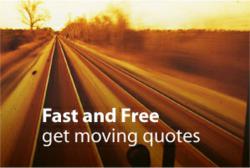 Movers Reviews - Rate and Review the Moving Companies. Write your Moving Story
(PRWEB) May 12, 2013
Move Network announced that the new service is helping people to locate trustworthy moving companies without any hassles. People can find out about the best moving deals that are currently available. The service providers offer their lowest prices because they are competing for the customers' business.
The Movers Directory is there to help people find moving companies that provide the type of moving services they need at affordable prices. It has improved its request processing system to ensure that customers get customized moving quotes quickly. It only takes a few minutes to request quotes. This is a no-obligation offer.
People can get much better deals by comparing quotes from a few moving services. Moving is rated as one of the most stressful experiences in life, and there are so many things to be done that it can be quite overwhelming. Those who are moving may not have time to search for a trustworthy moving company that offers the services they need.
Browse through the http://www.MoveNetwork.com moving guide: A comprehensive moving guide has been provided by Move Network on its website. It offers practical advice and tips about the steps that need to be taken before, during, and after the move. People can browse through the guide to find out about what they need to do and when. This is a free resource that has been created by Move Network for the benefit of users.
Make a moving checklist: Those who are about to relocate need to keep track of a large number of important details. It may be impossible to remember everything that needs to be done. That's why it is important to make a checklist and jot down all the actions that must be taken with dates for completion. It is essential to start planning the move well before moving day.
Shop around for the best moving deals: Moving companies often offer discounts when they are not able to get full loads for their trucks. It is not easy to find out about these deals, and those who are moving may not have the time to do much research. MoveNetwork makes it easy for people to find the best deals that are currently available with a few clicks.
Customers can request quotes within minutes and compare them before they decide. It is best to go through online reviews to check the reputation of movers. There is no need to go through the yellow pages or to contact several service providers individually to request quotes.
About Move Network
Move Network has been helping its customers to find reputable moving companies since 2001. The company has created a nationwide database of moving companies with excellent ratings. The Movers Directory has been working tirelessly to educate people about how they can make stress-free moves.