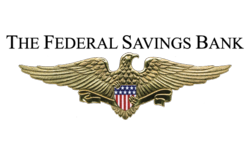 Chicago, IL (PRWEB) May 11, 2013
The Federal Savings Bank echos news that according to the Santa Clara Valley Signal, the FHA is the most common provider of home loans with low down payments, which also makes it cheaper for Americans to buy a home. However, beginning in June, new legislation will be in place that requires borrowers with FHA mortgages to buy mortgage insurance throughout the entire mortgage term.
To review, Federal Housing Administration (FHA) loans are administered by the U.S. Department of Housing and Urban Development and make home ownership a possibility for more people by shouldering some of the risk of the loan. If a homeowner defaults on the loan, the FHA will reimburse the lender. Less risk for a lender means they will be more likely to loan money.
The new requirement on FHA loans will add a great deal of cost and burden to homeowners and may push them toward other mortgage options. As reported by the Savannah Morning News, right now a borrower can reduce his or her mortgage insurance by reaching 20 or 22 percent equity. However, under the new legislation, a homeowner could be stuck with as much as 11 years of mortgage insurance.
"It's going to push a lot more borrowers toward the conventional side," Savannah loan officer Michael Caputo told the source. "That mortgage insurance premium is a significant chunk of a monthly payment and is something a lot of people think about."
In contrast, according to the Signal, Keller Williams representative Sam Heller doesn't anticipate that the new rule will change anything because mortgage insurance is the only way that homeowners can purchase a house with a low down payment.
The new policy is intended to help the FHA build up the mortgage insurance fund. According to the Savannah Morning News, it is expected to bring billions in revenue to the agency.
The Federal Savings Bank shows its mortgage applicants how mortgage insurance will effect their monthly payments. First-time homebuyers will want to pay special attention to this added payment if applying for an FHA loan. For more information contact a loan officer at The Fede