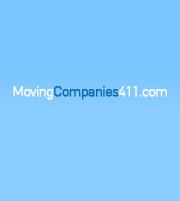 Our network is full of the best licensed and insured companies in the industry, and we're happy to connect you with movers for all your relocation needs
(PRWEB) May 11, 2013
When moving, protecting your possessions and their value is the most important things that you can do.  Even the oldest of furniture and electronics can have personal value beyond the strict commercial value of the item.
Our Moving Guides and most recent article tackles one of the most tricky and important facets of moving, that of determining the value of your belonging and ensuring that you and the moving company have the proper amount of insurance coverage should something occur.  Moving Companies explains the levels of insurance coverage you can expect to be offered when working with reputable moving companies, and why greater coverage may be the best option depending on all your individual belongings. 
Moving Companies stresses the importance of insurance in their article and explains the consequences of choosing to use a moving company that does not offer insurance protection for the move.  Please visit our website to request a quote from an experienced moving company that has the proper coverage.
About http://movingcompanies.moving.com
Moving Companies We make moving easy by connecting you with the best Local Movers, Long Distance Movers, Interstate Movers, International Movers, Auto Transport, Moving Boxes, Moving Labor, Self Storage Centers, Small Moves and Relocation Tips