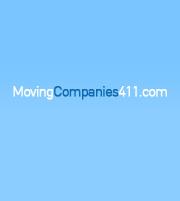 Long Distance Movers
Moving out of state ? Get free moving quotes
(PRWEB) May 12, 2013
Cost is often an important factor when considering a move. Though the convenience of having full service movers do the majority of the work is nice, it is often outside of the moving budget of most individuals. MovingCompanies411.com details an option for these individuals in their article on Self-Service Movers.
Self service movers offer a level of moving assistance below a full service moving company, but more in line with the budgets of consumers engaged in transferring their lives from one location to another. Movers offer different means by which they transport the items, and MovingCompanies411.com offers information on these different options so you can decide the best one for your moving needs. MovingCompanies411.com also explains the difference between self- and full- service movers, and what you can expect in terms of service and choices should you decide that self-service movers fill your requirements for moving assistance.
MovingCompanies411.com offers quotes from self-service movers that have previous experience and excellent reviews.Visit MovingCompanies411.com and get an estimate today!
About MovingCompanies411.com
MovingCompanies411.com offers estimates from up to six movers in all types of moving companies, including full-service, self-service, auto or specialty. We make moving easy by connecting you with the best Local Movers, Long Distance Movers, Interstate Movers, International Movers and Auto Transport. Moving Companies 411 comprehensive database includes only professional movers that are licensed and insured