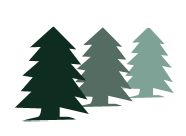 Charlotte, NC (PRWEB) May 09, 2013
Cedar Management Group is a leading provider of community association management services in North and South Carolina. Cedar is proud to announce the launch of their redesigned website, http://www.cedarmanagementgroup.com.
Based in Charlotte, NC, Cedar provides their property management services to communities throughout the Carolinas. These include homeowners associations (HOAs), condominium associations, commercial associations, and co-operative developments. Cedar's new website has been configured for maximum ease-of-use and aesthetic appeal. To accomplish this, Cedar's web development team has altered the the site's layout and certain visual elements.
In re-developing their website, Cedar Management has made navigation faster and more user-friendly, creating a more natural experience for visitors. One example of this is the elimination of drop-down menu items in the navigational area. These are replaced with sidebar menus unique to each page, which allows a greater spectrum of content to be presented and in a less confusing manner.
Customer interaction is also simplified, allowing for meaningful communication. Cedar's live chat service allows website visitors to easily exchange messages with Cedar's Community Support staff in real-time. The Homeowner Central page, a new addition to the site, makes communications easier by conveniently placing contact and request forms in the same area. This eliminates unnecessary clicking and scrolling for the user, which translates into increased efficiency. Both existing and potential clients can utilize the site to easily contact Cedar or learn more about the company. Existing features such as the online payment of assessments continue to be offered via the redesigned website.
Cedar Management Group has corporate offices in Charlotte, NC with additional offices in Asheville and Greensboro, North Carolina and Columbia, South Carolina. Cedar Management Group has a staff of over 40 trained professionals, many of which are certified in property management by the Community Association Institute. Cedar Management Group currently provides property management services to almost 30,000 individual homeowners living in community associations in both Carolinas. For more information regarding Cedar Management Group, please visit CedarManagementGroup.com.