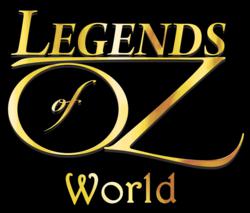 New York, NY (PRWEB) May 09, 2013
Live Gamer, the world's leading provider of digital commerce solutions for the interactive entertainment industry, announced today that it is powering the virtual economy in the recently released "Legends of Oz World" by Summertime Entertainment.
Created by the same studio producing the upcoming "Legends of Oz" 3D animated feature film, "Legends of Oz World" serves as a prequel to the film, allowing players to help Dorothy save Oz by reuniting her with the familiar characters Toto, Tin Man, Lion and Scarecrow, as well as explore new lands that will appear in the movie, including China Country and the Talking Tree Forest. "Legends of Oz World" features multiplayer games, 30 story quests and more than 1,000 collectible items.
"We are very excited to be working with Summertime Entertainment on this new title," said Andrew Schneider, President and Co-Founder of Live Gamer. "It's an exciting approach to building fan interest and interaction across multiple entertainment channels and showcases an innovative approach for digital entertainment companies to further monetize their assets."
"Our choice to work with the Live Gamer team was obvious, as they offer the most complete, end-to-end solution in the micro-transaction and virtual economy space," said Brad Jashinsky, Head of Digital Production at Summertime Entertainment. "Offering a free-to-play, virtual items-based experience to users has proven to significantly raise monetization and engagement, and we are glad to be leveraging Live Gamer expertise and know-how for our new titles."
About Summertime Entertainment
Founded by Ryan Carroll and Roland Carroll, Summertime Entertainment is a multi-media company specializing in family-friendly entertainment for film, television, digital, mobile and other trans-media platforms. Currently, Summertime Entertainment is in production on a new franchise of epic proportions, the re-vitalization of the indelible and beloved Oz world originally created by L. Frank Baum and carried on through the creative minds of his descendants. Through various forms of digital worlds, online communities and a brand new stereoscopic, 3-D animated feature film, Oz will soon be brought back to life in literally new dimensions, for a whole new generation to love and cherish. More information about Summertime Entertainment can be found at http://www.summertimemedia.com.
About Live Gamer, Inc.
Live Gamer is the world's first combined digital commerce and advertising platform. With an advanced microtransaction and virtual economy engine, global payment gateways, worldwide ad network and video incentive advertising platform, Live Gamer helps online entertainment companies drive maximize revenue from their content, and connects advertisers to a network of over 60 million users across the US and Europe. Live Gamer's technology has been adopted by leading publishers in gaming, entertainment and social including Facebook, GREE, Electronic Arts, EMI, Take 2, Sony Online and Conde Nast. Advertisers on the Live Gamer Media network include Blizzard, KFC, Best Buy and Sony Computer Entertainment. For more information on Live Gamer and its Elements, Ad Elements, and gamerDNA media services, please visit http://www.livegamer.com.