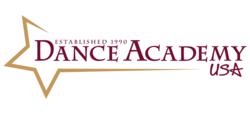 This is our chance to give something back to the community. We have some of the greatest schools in the country here and it is an honor for DAU to be able to support them
San Jose, CA (PRWEB) May 10, 2013
Dance Academy USA is proud to announce that it is launching a "School Spirit Challenge" - a contest aimed at Cupertino, California area schools to secure funding for the winning schools' Parent-Teacher Associations or Associate Student Bodies.
The School Spirit Contest is open to all K-12 schools with a minimum of 100 kids in the Cupertino area. Voting will begin on May 17th and will run through June 2nd. The school that receives the top number of votes will win $2,500. Second and Third prizes are $1,000 and $500, respectively.
Jane Carter, Co-Founder of Dance Academy USA said, "The vast majority of our dancers come from schools in the Cupertino area and this is our chance to give something back to the community. We have some of the greatest schools in the country here and it is an honor for DAU to be able to support them." She continued, "At DAU, we strive for excellence every day and, as part of the Cupertino community, it's extremely important to us that we do our part to ensure that the schools that mold and teach our children have the tools and resources they need to strive for excellence as well."
Loretta Carter, a retired Assistant Superintendent, principal and teacher, said of the DAU School Spirit Challenge "As a former educator in a public school, I know first hand how devastating state budget cuts have been across-the-board, and especially for the arts. This contest sponsored by Dance Academy USA really demonstrates the spirit of generosity and community that is so often lacking in everyday life. I cannot begin to express how grateful I am to the folks at DAU for recognizing the importance of keeping our schools well-funded."
DAU has worked hard to make their School Spirit Challenge as simple as possible. Voters simply need to visit the newly redesigned Dance Academy USA website, find their favorite Cupertino-area school and click. There is no limit to the number of times someone may vote for their favorite school. If a voter does not see their favorite school on the contest page, they are invited to email officeteam@danceacademyusa.com to ask that their school be included.
Dance Academy USA is the largest dance studio in Northern California and has served the San Jose area dance community for over twenty years. DAU is a Bay Area Green Business which offers classes in tap, ballet, jazz, contemporary, lyrical, Zumba, hip hop and breakdancing. DAU is also known for their award winning competition team which is Nationally Ranked. To learn more about Dance Academy, please visit their website at DanceAcademyUSA.com. You can also contact DAU by phone at (408) 257-3211 or by email at OfficeTeam(at)DanceAcademyUSA(dot)com.
About the company: Dance Academy USA was founded in 1990 by James R. and Jane R. Carter. The business has since expanded in size, becoming the largest dance studio in Northern California with a staff with over 50 employees. Jane Carter is a graduate of San Jose State University with a degree in Human Performance and Fitness and a minor in Nutrition and Food Science. While at San Jose State University, Jane was a member of Spartan Spectrum Dance Team. While in college she was also selected as the Dole Corporation "Ambassador" which allowed her to teach dance in Japan. Additionally, Jane is a former dancer for the Golden State Warriors and a professional cheerleader for the San Francisco 49ers.