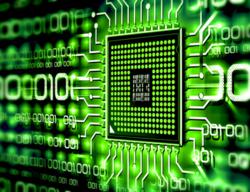 If you regularly roam Wi-Fi networks in public places, you really need to raise the bar where security practices are concerned.
Dallas, TX (PRWEB) May 14, 2013
This week Microsoft's Outlook.com rolls out a two-factor authentication system to protect users from webmail hacks, particularly over public WiFi. Though the move has been applauded by the security community, concern remains on how quickly the WiFi threat landscape is changing. New forms of attack on public WiFi networks mean hotspot providers can no longer protect their customers; users must now take full responsibility for their own safety. Today, Gill-Chris Welles of the tech security team at idcloak Technologies issues updated advice on how to connect safely to public wireless networks, and underlines the importance of traditional security practices alongside modern security technologies.
"Much of the regular advice about safe WiFi connection is outdated. Even security-aware users are finding themselves vulnerable to the newest forms of attack. It's scary how many tech-savvy people I personally know who have recently had their Facebook or Hotmail hacked. In the past, it was enough to make sure all sensitive data was transferred over HTTPS, but we are now living in a time when the 12 year old next to you can attack your secure connection using a mid-range smartphone. And if you ask her how she did it – she'll just shrug her shoulders and say, 'It's an app.'"
It is not just hacking that is advancing under the banner of technology, however; mobile security is also becoming stronger and more streamlined. "What used to be laborious security practices are now much simpler to adopt and there's no excuse for not taking them on. The second security element in 2 Factor authentication is often delivered by apps now, for example. When your webmail or social media account is protected in this way, any unrecognized device will need to pass an extra security check to login, and this keeps attackers with even the most powerful cookie-jacking software out."
Users of public WiFi are, nonetheless, still vulnerable to other forms of attack, particularly through targeted hacks by experienced cyber thieves. "If you regularly roam WiFi networks in public places, you really need to raise the bar where security practices are concerned. You should always use an SSL browser (HTTPS) when connecting to a shared WiFi, sure, but at the same time not place too much faith in it. In times past, one layer of encryption was enough; now increasingly we need two. Using your company's VPN connection on top of browser-based HTTPS is one option, or a personal Open VPN of your own. And don't count on WPA2 encryption (of the wireless network) at all."
As ever, the role of technology as a standalone guardian is often overstated, and Welles advocates education as a source of protection: "The best way to avoid threats is to keep abreast of them. Knowing what you can and can't do without risk – that's the key to staying safe on other people's networks."
idcloak Technologies Inc. is a Dallas-based internet services company delivering improved safety, privacy and freedom on the web. For more information, visit http://www.idcloak.com.