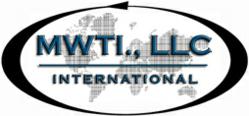 Quality 1st
Atlanta,GA (PRWEB) May 10, 2013
Industrial Mezzanines, http://www.industrialmezzanines.com, engineers and manufactures specialty steel products for material handling, mezzanines, VRC'S, industrial handrail, steel platforms, building vision towers, mezzanine gates, industrial stairs along with various other steel products.
MWTI, LLC, located in Atlanta, GA and Columbia, SC, manufactures and distributes specialty modular building partitions and enclosures, such as fire rated buildings and partitions, noise control partitions, in-plant offices, guard houses and a host of other specialty buildings primarily to Fortune 500 companies, throughout the United States and Internationally.
The acquisition will result in one sales and administrative force, to provide a complete and compatible product line to its respective customers.
http://www.mwtillc.com
Media Contact:
Mike Ray
MWTI, LLC
(404)363-6600
Mike(at)mwtillc.com
###