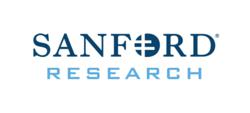 Because the effects of (Batten disease) are often times debilitating—and eventually fatal—for children, it is paramount we consider avenues to improve the quality of life for those living with the disease."
Sioux Falls, SD (PRWEB) May 09, 2013
A team from Sanford Research has discovered a potentially promising therapy for reducing the degenerative effects of Batten disease, according to a recent study published by Human Molecular Genetics.
Sanford Research's Jake Miller, Chun-Hung Chan, PhD, and David Pearce, PhD, authored the study, "The role of nonsense-mediated decay in neuronal ceroid lipofuscinosis." All three researchers are members of the Pearce Lab for Genetically Inherited Diseases of Children, which primarily explores Batten disease.
Batten disease, most commonly found in children, is a group of neurodegenerative diseases that result in seizures, blindness, motor and cognitive decline and premature death. It is caused by mutations in at least 14 different genes that result in a lack of the normal gene product, or protein. The mutations often pre-dispose the gene product to premature decay, known as non-sense-mediated decay (NMD).
Miller, Chan and Pearce found that by chemically blocking NMD in cells, the gene product and thus protein levels are increased, suggesting that the cellular consequences of the mutation can be corrected. Further studies will address whether this approach can be harnessed to slow the degenerative symptoms of Batten disease.
"By addressing nonsense-mediated decay, we were able to identify a promising therapeutic target to lessen the impact of Batten disease," said Miller. "Because the effects of this disease are often times debilitating—and eventually fatal—for children, it is paramount we consider avenues to improve the quality of life for those living with the disease."
Led by Pearce, who also serves as chief operating officer and vice president of Sanford Research, the Pearce Lab for Genetically Inherited Diseases of Children is globally known for its research of Batten disease. Pearce has studied the genetic disorder for more than a decade.
Human Molecular Genetics concentrates on full-length research papers covering a wide range of topics in all aspects of human molecular genetics.
About Sanford Research/USD
Sanford Research/USD is a non-profit research organization formed between Sanford Health and the University of South Dakota. Sanford Health is an integrated health system headquartered in Fargo, ND and Sioux Falls, SD and represents the largest, rural, not-for-profit healthcare system in the nation with a presence in 111 communities, eight states and three countries. In 2007, a transformational gift of $400 million by Denny Sanford provided for an expansion of children's and research initiatives, specifically finding a cure for type 1 diabetes, and has given Sanford Research significant momentum in its goal of becoming one of the premiere research institutions in the United States and the world. Most recently, a subsequent gift of $100 million by Mr. Sanford has paved the way to establish Edith Sanford Breast Cancer Research.
With a team of more than 200 researchers, Sanford Research comprises several research centers, including Children's Health Research, Edith Sanford Breast Cancer, Cancer Biology, Cardiovascular Health, Center for Health Outcomes and Prevention, and the National Institute for Athletic Health and Performance (NIAHP).