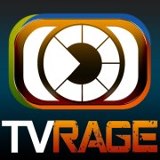 (PRWEB) May 09, 2013
"Hannibal" debuted just six short weeks ago, but that hasn't stopped it from already becoming one of the most critically acclaimed dramas in recent NBC history. Based on the best-selling novels by Thomas Harris (specifically Red Dragon), "Hannibal" brings the world a new take on the characters from both that book and its two film adaptations by Michael Mann and Brett Ratner.
One of the biggest changes from book to film to TV is the "sex change" given to the character of Freddy Lounds, a calculating and manipulative tabloid crime reporter that is always after the next big scoop. Played by actors Stephen Lang in 1986's "Manhunter", and Philip Seymour Hoffman in 2002's "Red Dragon", Lounds has always been a memorable part of the story.
With a name change to Freddie, Canadian actress Lara Jean Chorostecki now brings the role to life, and has so far managed to be just as much of a thorn in the side of the FBI and investigator Will Graham. As she says "I can be a friend, or I can be an ememy", and this is one woman you don't want to cross. Unfortunately for Freddie, she has also managed to cross one Dr. Hannibal Lecter, so time will tell whether she ends up suffering the same fate as the character's previous incarnations.
To read the full interview with Lara Jean, click here. She discusses many aspects of her role, including being someone audiences "love to hate", the change in Freddy(ie)'s gender, whether "Tattlecrime.com" should become a real website, and much more.
The next episode of Hannibal, entitled "Sorbet", airs tonight at 10pm on NBC.