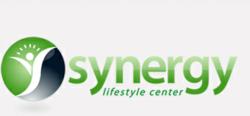 Bakersfield, CA (PRWEB) May 09, 2013
Synergy Lifestyle Center is excited to announce a new Age Management program that is designed to optimize patients' hormone levels and prevent the physical and functional decline from the aging process. The program is for adults who want to age in a healthy manner and without the typical signs of aging.
This new program comes in the wake of a new school of thought that considers aging a disease and focuses on preventing the signs and symptoms of aging instead of accepting them as part of the aging process. Prevention is achieved by restoring hormones to optimal, youthful levels using only biologically identical hormones.
The Age Management program is designed for middle-aged adults (men and women, usually age 40 and up) who are looking for a better quality of life, to feel more energetic and to lower their chance of age related illnesses (cancer, heart attack, stroke, and osteoporosis), as well as to decrease the physical signs of aging.
When asked why he decided to introduce the new program, Synergy Lifestyle Center's Dr. Trobisch said, "Treating patients with opioid addiction and for medical weight loss for a few years made me realize how important hormones are in the human body. Many of my patients expressed symptoms of a hormone imbalance (fatigue, low libido, stress and depression, etc…) and checking their hormone levels confirmed the abnormally low levels in most cases. When I started replacing the missing hormones patients described an "amazing" improvement of their physical and emotional well-being. Because everybody was improving I became more interested in bio-identical hormone replacement and the science behind it."
The program will be set up in a "concierge medicine" manner where patients only come to the office once or twice and then don't have to return. This means no appointments and no waiting in crowded waiting rooms. Patients will be able to reach Dr. Trobisch by phone or email and any medication changes will be arranged without an office visit.
"After obtaining a comprehensive blood analysis, we customize treatment with bio-identical hormones, meaning the hormones have the same chemical structure as the body's own hormones. We strive to "optimize" hormone levels to achieve levels of a "young adult", not to "normals" for the patient's actual age (which are much lower than young adults)," said Dr. Trobisch.
For more information about Synergy's Age Management program visit http://www.synergylifestylecenter.com.
About Synergy Lifestyle Center:
Synergy Lifestyle Center, located in Bakersfield, CA, offers a comprehensive approach to Medical Weight Loss and Addiction Treatment that is tailored to the specific needs of individual patients through the combination of various proven treatment methods.
Our highly trained professionals are standing by to improve your emotional and physical health. Find out for yourself and schedule an appointment at 661-878-9100 or contact Synergy Lifestyle Center at http://www.synergylifestylecenter.com/.