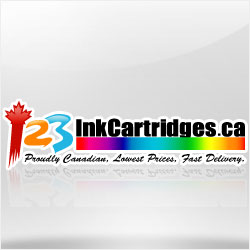 Montreal, Quebec (PRWEB) May 10, 2013
123inkcartridges.ca, Canada based premier online retailer made an announcement that they are adding a full line of hand creams apart from other healthy and beauty products from renowned and leading manufacturer Crabtree & Evelyn®. This latest addition is an attempt by the company to keep up with the top products that meet the individual and business needs of all their customers.
Available in a number of different fragrances and in various packaging options, the entire line of hand cream from Crabtree & Evelyn® is now available at 123inkcartridges.ca. Some of the options include, but are not limited to Gardeners 60-Second Fix Kit for Hands, Lovely Hands Set of 6 to Lily, Lavender, Iris, and Evelyn Rose Ultra-Moisturising Hand Therapy in tubes of 100g. A few of the other latest addition are India Hicks Island Living®, Himalayan Blue™, Pomegranate, and Coriander Ultra-Moisturizing Hand Therapy Cream.
A leading brand in the market, Crabtree & Evelyn® is renowned for producing high quality products that perfectly meets the specific requirements of all their customers. The entire line of products can be viewed at http://www.123inkcartridges.ca/accessories/Beauty-&-Health.html. Some of the other hand creams are Crabtree & Evelyn® & Coriander 60 Second Fix® For Hands and Crabtree & Evelyn® Hand Therapy Paint Tin Box, a beautiful award-winning floral-design tin that contains 25g of many wonderful fragrances. Hand Therapy is formulated with shea butter, macadamia nut oil and ceramides for hands that are noticeably softer and smoother with each use.
Apart from the massive selection of these types of products that can fulfill the needs of the customers, 123inkcartridges.ca has assembled a friendly and knowledgeable Customer Service Staff that successfully meet the needs of a growing customer base. The company also offers HDMI cables, office supplies, printer, cellphone and gadget accessories, and much more that are available at competitive prices. The company is constantly expanding their inventory of high quality and affordable products and has the facilities to handle 100% of their product fulfillment.
About 123inkcartridges.ca
123inkcartridges is always meeting their goal of constantly updating their entire line of products across various categories. One of the fastest growing online suppliers of printer and computer related products, the company has more than 10,000 products in their catalogue and the full line of products can be viewed online at http://www.123inkcartridges.ca. The number one source for printer ink cartridges and laser printer toner cartridges makes their own inventory purchases to ensure that they purchase only the highest quality label printer tapes from renowned and reliable suppliers.