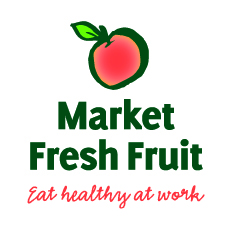 In addition to fruit containing vitamins and minerals they are pre-biotic fuel for the pro-biotic or good bacteria in the gut
Seattle, Washington (PRWEB) May 14, 2013
Can productivity and morale improve with healthier choices in the office? According to Tom O'Connor, owner of Market Fresh Fruit in Seattle, Washington, it can. Fresh fruit delivery is one way businesses can get on board.
"Many workplaces are uncontrolled eating environments," said O'Connor, who offers fresh fruit delivery to offices in the Seattle area. "You probably know of a co-worker that harbors the office candy "stash"."
O'Connor continued that in addition to fruit containing vitamins and minerals they are pre-biotic fuel for the pro-biotic or good bacteria in the gut. "Your pro-biotics, which are also referred to as "gut bacteria" or your "microbiome", have a direct affect on your immune system," he said. "In fact almost 85% of your immune cells reside in your gut."
Fitness and Triathlon expert, Ben Greenfield, suggested in a recent Huffington Post article, "Unhealthy Employees Are Killing Your Bottom Line" on May 3, 2013, that businesses should "work with the vending machine company to offer healthier options, and put out bowls of fruit or fresh veggies in the break room, rather than candy, donuts, or any other nutritionally-empty calorie bombs." He added that unhealthy employees can cost a company thousands of dollars. "A comprehensive wellness program will not only improve your employees' health but your company's bottom line as well," he said.
Market Fresh Fruit is a Seattle, WA based company that delivers premium quality, local fruit to the workplace. Since 2010, Market Fresh Fruit is Seattle's only taste-tested office fruit delivery service and is recommended by clients at Fisher Radio, Creative Circle Staffing, and Crane Aerospace. Market Fresh Fruit is owned by Tom O'Connor. Every week their Fruit-at-Work program delivers just delicious fruit to over 8,000 Seattle area workers helping employers increase productivity and morale, while lowering employee benefit costs by offering workers a healthy snack over candy or empty white carbs like muffins or bagels.
For more information on Market Fresh Fruit and for a free fruit tasting, please contact Tom O'Connor at 206-304-2464. Also visit the website at marketfreshfruit.com for more information.