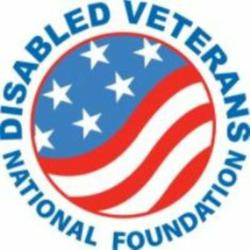 "We think this is a fun way to kick off Memorial Day," said Precilla Wilkewitz, President of DVNF. "Our supporters have the chance to tell us about the veterans in their lives, giving others a chance to reflect on the magnitude of what our service members
Washington, DC (PRWEB) May 09, 2013
The Disabled Veterans National Foundation, a non-profit veterans service organization that focuses on helping men and women who serve and return home wounded or sick after defending our safety and our freedom, is gearing up for Memorial Day, announcing a photo-sharing initiative to engage individuals to share the stories of their loved ones who are veterans.
DVNF is calling this project #WeRemember. The organization is calling on its supporters to share a photo and some interesting information about the veteran with whom they are associated. They may submit the information through Facebook, or via email.
The goal of this initiative is to hear more about why people support veterans and how they have been affected by a veteran. Most people know a veteran, whether it is a friend, family member, or any other type of relationship, and this allows them to share something about that person.
Once all submissions are in by the May 23rd deadline, DVNF plans to make a digital "scrapbook" on its Facebook, blog and website. The most inspirational photo-story will receive its own specialized blog post.
"We think this is a fun way to kick off Memorial Day," said Precilla Wilkewitz, President of DVNF. "Our supporters have the chance to tell us about the veterans in their lives, giving others a chance to reflect on the magnitude of what our service members have done for us, past and present."
#WeRemember is currently underway, and DVNF is calling on all who are interested to submit a photo and story about the veteran in their life.