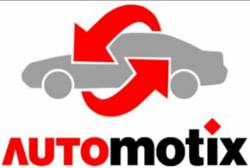 With Automotix I can shop locally, save money and make sure my kids have the safest cars on the road.
Jan, mother of two teenagers.
Kansas City, Mo (PRWEB) May 14, 2013
The largest online automotive community, Automotix is a one stop shop for everything "car".
This new, cutting edge site Automotix website can recognize user's locations and consumers can sort listings based on distance saving time and shipping costs.
Automotix shoppers can find and purchase used engines, used transmissions, engine blocks, engine parts, auto body parts, wheels and rims, lights and mirrors online.
Automotix ensures fast delivery, and international shipping is also available. Used engines come with a one-year warranty, and Automotix offers a 90-day price match guarantee.
Individuals can also buy and also sell new cars, pre-owned or used cars, salvage autos, damaged/repairable automobiles, classic and antique cars, OEM parts, aftermarket auto parts, remanufactured and used car parts online. The site also offers a slew of resources, including repair manuals, news and recall information.
First time buyers can use a special coupon to get $10 off on order more than $200 by typing in the code FTB10200. This offer expires December 2013.
The Automotix team combines extensive experience in the automotive arena as well as online technologies, allowing sellers and buyers to procure cars, trucks and auto parts. Since the inception of the Wide World Web, we have been working closely with car dealers, classic car traders, car brokers, rebuilders, auto pools, auctions houses, insurance and fleet companies, trucking companies, auto parts suppliers, aftermarket car part distributors, salvage yards, car repair shops, mechanics, do-it-yourselfers and catalog providers.