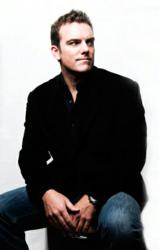 Our dedication to our clients' success defines our operating philosophy.
San Diego, CA (PRWEB) May 09, 2013
Motive Interactive, a cross vertical performance ad network recognized as a leader in mobile and online game marketing was named a Finalist today in two categories, Company of the Year and Fastest-Growing Company of the Year in the The 2013 American Business Awards, and will ultimately be a Gold, Silver, or Bronze Stevie® Award winner in the program.
The American Business Awards is the nation's premier business awards program. All organizations operating in the U.S.A. are eligible to submit nominations – public and private, for-profit and non-profit, large and small. More than 3,200 nominations from organizations of all sizes and in virtually every industry were submitted this year for consideration in a wide range of categories,
The American Business Awards will be presented at two awards events: the ABA's traditional banquet on Monday, June 17 – in Chicago for the first time, after 10 years in New York; and the new product & technology awards event on Monday, September 16 in San Francisco.
Motive has long been recognized as a global leader in quality user acquisition across numerous verticals. However, as pioneer in mobile marketing and online game advertising Motive has become the paragon for driving installs on a CPI performance model for the top mobile app and online game companies. A commitment to providing premium service and quality installs is a fundamental key to Motive's success. "Our success is a product of our staff's incredible industry knowledge and their commitment to the Motive mission. We are powered by a team of dedicated, experienced, entrepreneurial, professionals with a lead not follow mindset, that's our secret," said Motive's CEO and Founder Brendan Smith.
Finalists were chosen by more than 140 business professionals nationwide during preliminary judging in April and May. More than 150 members of nine specialized judging committees will determine Stevie Award placements from among the Finalists during final judging, to take place May 13 - 24.
Details about The American Business Awards and the list of Finalists in all categories are available at http://www.StevieAwards.com/ABA.
About Motive Interactive
Motive Interactive is a leading performance marketing company that represents brands across numerous verticals with a focus on user acquisition in the mobile app and online game segments. A proven innovator, Motive develops and markets technologies, strategies and services that increase advertisers' ROI's and publishers' profits.
Founded in Lake Tahoe, Nevada in 2003 by two former New York advertising executives, Motive opened its San Diego location in 2007 and directed its sights on mobile and online game marketing. They remain a privately held firm whose founders and management team have been leaders in online marketing since 1996. Motive empowers advertisers and publishers with a continuous process of technology solutions, industry expertise, and a level of customer service that matches an agency of record without the price tag. "Our dedication to our clients' success defines our operating philosophy." -Brendan Smith, Motive CEO and Founder.
Learn more about Motive at http://www.motiveinteractive.com
About the Stevie Awards
Stevie Awards are conferred in four programs: The American Business Awards, The International Business Awards, the Stevie Awards for Women in Business, and the Stevie Awards for Sales & Customer Service. A fifth program, the Asia-Pacific Stevie Awards, will debut this year. Honoring organizations of all types and sizes and the people behind them, the Stevies recognize outstanding performances in the workplace worldwide. Learn more about the Stevie Awards at http://www.StevieAwards.com.
Sponsors and partners of The 2013 American Business Awards include the Business TalkRadio Network, Callidus Software, Citrix Online, Dynamic Research Corporation, Experian Consumer Services, John Hancock Funds, LifeLock, PetRays, and SoftPro.