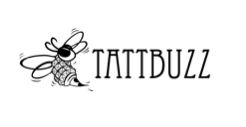 The tattoo artists that work at Torture Ink are amongst the top in the nation.
Enfield, Connecticut (PRWEB) May 16, 2013
Connecticut tattoo shop, Torture Ink Body Art Studioz, announces a new promotion in which one of their skilled artists will deliver 165 minutes of pure tattooing pleasure for the low price of $99. This equates to receiving Torture Ink's top-of-the-line tattoo services for only sixty cents per minute.
"This is a price that nobody will find elsewhere," said Torture Ink Founder, John Improta. "The tattoo artists that work at Torture Ink are amongst the top in the nation. They will work on our customers for 2 hours and 45 minutes, giving their all to create beautiful artwork for them. Best of all, during this promotion they will do it all for less than a hundred bucks. That price is unheard of, especially at a high caliber shop that maintains the reputation and cleanliness that we do."
The 165-minute tattoo is offered at the Torture Ink Body Art Studioz Tattoo Shop located at 654 Enfield St. in Enfield, CT. When a customer walks in to receive the special, they will know instantly that they have entered into a shop with a high degree of sophistication and professionalism. Once they request the service, or show up for their scheduled appointment, they are prepped for the treatment and the countdown begins. 165 minutes later the time has passed and the body is adorned with a whole new work of art.
This special is offered on Tuesdays and Wednesdays only. Customers will experience no scheduling problems, as Torture Ink is open 24 hours a day, 7 days a week. Not only may clients get new body art with their 165 minutes of tattooing, they can also get old, or unwanted tattoos covered up.
In business since 2006, the Connecticut tattoo shop has been serving the communities of Hartford County, Springfield and Bridgeport areas, as well as Boston, Massachusetts. The shop also draws a substantial local following. Torture Ink's shop is one of the largest tattoo facilities in the nation, and is one of only about thirty in the country to be Better Business Bureau accredited.
The artists at Torture Ink are amongst the best in the industry, some of them having over 20 years of experience. They use state-of-the-art tattoo techniques that very few artists even know exist. This is why Torture Ink has been dubbed "The Tattoo Authority of the Northeast."
As well as tattoos, Torture Ink also provides body-piercing services. They use the most medically safe and sanitary methods available. Our customers will find a large assortment of body jewelry here in our shop. Torture Ink will pierce any part of the body that the client requests, and the procedure is done on the premises. In addition to tattooing and body piercing, Torture Ink offers airbrushing and pin striping services.
In order to take advantage of the 165-Minute Tattoo special, or any other services available, contact Torture Ink at 888-451-9836 to schedule an appointment.