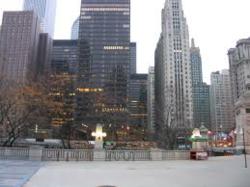 CHICAGO, IL (PRWEB) May 10, 2013
My Travel Job is now hiring for 30 new positions available today. They are looking for self-starting, self-motivated individuals who are ready to start a career in sales. My Travel Job has always been a great way for young people to get their foot in the door when it comes to starting careers. Gaining hands-on, real life experience is a valuable asset in today's work force and job market. My Travel Job aims to produce that kind of experience for their employees.
These new positions have opened up recently with the new expansion of the companies that support My Travel Job. Along with the expansions, new web and logo design have been created for the company. The development is very exciting and the company will be looking forward to more growth throughout 2013. As for the new positions, My Travel Job hopes to fill these vacancies within the next couple of weeks. With the job market becoming increasingly competitive, it is advised to get applications in as early as possible. Applicants may apply at http://www.mytraveljob.com.
Current employee of My Travel Job, Jeremy Marshall says, "Our goal was to get America back to work." Marshall continued on to saying, "We started this with the intention to get people up and working again."
Raising up from the recession, My Travel Job is determined to stimulate the economy in as many cities and states as possible. So whether applicants are starting over or just starting out, this company leads to many great opportunities. Job offers extend to many veterans who are coming home to American soil and who may not have a job lined up for them. After all that they have done, it is My Travel Job's honor to extend an opportunity like this to veterans.
Chicago is a great place for My Travel Job to extend because of its amazing diversity and culture. My Travel Job is excited to see the growth as it occurs in the boisterous city of Chicago. When selecting cities, the company really tries to chose those that are unique to our mission. We hope to see new faces soon as we embark on this exciting endeavor.
Those who are interested in applying should go to http://mytraveljob.com/travel-job-application. The application is simple and quick!
My Travel Job
My Travel Job is the acting hiring arm for Eco Orange and Pro-Tek Chemical. My Travel Job presents fun jobs and experiences for young professionals. Employees have the ability to make great money daily and on the go! This is an established company that strives to place workers everyday! Find out more at http://www.mytraveljob.com.