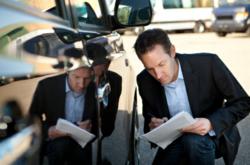 According to Statistics Canada, there were 93,000 reported vehicle thefts in 2010.
(PRWEB) May 10, 2013
In publishing this article, GetInsuranceQuotes.ca hopes people will get clarity on these false assumptions and avoid pitfalls.
Many people have second thoughts about purchasing car insurance policies because of various car insurance myths which has been widely spread over the years. Often, these misinterpretations are propagated by individuals who have a limited understanding of car insurance. This causes the hearsay, misinformation and rumors that individuals hear about car insurance. However misleading these car insurance myths are, the main issue here is insurance is complicated, and rumors are easy to understand.
One of the most common car insurance myths GetInsuranceQuotes.ca would like to shed some light on is the common misguided notion that car thieves like to steal new cars. According to Statistics Canada, there were 93,000 reported vehicle thefts in 2010, which come to roughly 254 vehicle thefts stolen each day. However, out of the list of top 20 most stolen vehicles in Ontario and Alberta, 19 of these vehicles were manufactured between 1999 and 2007. In addition, according to the most recent study conducted by the Insurance Bureau of Canada, the vehicles least likely to be stolen were models manufactured in 2011. From these statistics, it is clear that car thieves are less inclined to steal newer models and are more likely to steal older vehicles.
According to the Insurance Bureau of Canada, the top 10 most stolen vehicles are as follows for the provinces of Ontario and Alberta:
Ontario's Most Stolen Vehicles
1. 2005 Cadillac Escalade
2. 2002 Cadillac Escalade
3. 2000 Honda Civic SiR
4. 2004 Cadillac Escalade
5. 1999 Honda Civic SiR
6. 2003 Cadillac Escalade
7. 2003 Acura RSX
8. 2002 Acura RSX
9. 2004 Hummer H2
10. 2010 Acura MDX
Alberta's Most Stolen Vehicles
1. 2007 Ford F350 SD
2. 2005 Ford F250 SD
3. 2007 Ford F250 SD
4. 1999 Dodge/Plymouth Neon
5. 1999 Acura Integra
6. 2005 Ford F350 SD
7. 2006 Ford F350 SD
8. 2006 Ford F250 SD
9. 2004 Ford F350 SD
10. 2000 Ford F350 SD
Read more on the top 10 car insurance myths to get clarity on what is factual.
About GetInsuranceQuotes.ca
GetInsuranceQuotes.ca is a free, fast and easy-to-use online service that offers car insurance shoppers a convenient way to find competitive car insurance quotes in the comfort of their own home. All motorists, regardless of their age, gender, driving record and classification, looking to reduce their cost of car insurance within the provinces of Ontario and Alberta should consider GetInsuranceQuotes Ltd. first.
GetInsuranceQuotes.ca Canada Ltd. is not an insurance company. It is an online service that offers auto insurance shoppers a way to find competitive auto insurance quotes from a network of professional auto insurance brokers and agents of their participating intermediaries and providers.