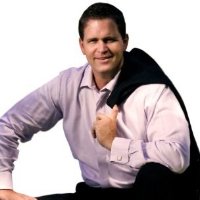 Automate sales. Live your life.
Temecula, CA (PRWEB) May 10, 2013
The Inland Empire chapter of the American Marketing Association has invited Wes Schaeffer, The Sales Whisperer®, to share his marketing tips during their May meeting. Since 1997, Wes Schaeffer, The Sales Whisperer®, has honed his sales and marketing skills, and has learned what it takes for a business to be profitable.
During his speech, Schaeffer will draw upon his experience selling to industry giants such as Google and Apple as well as his start up and "wind down" experience. He will relay what he learned from being voted the #1 sales & CRM trainer at Dell during the Salesforce implementation and how that helped him get voted as the Infusionsoft Certified Consultant of 2012.
Schaeffer will cover three areas - The #1 Purpose of Marketing, The Most Valuable Possession of any business, and The 7 key areas you must automate in your business. He often says, "Automate Sales. Live Your Life". Attendees will gain valuable insight into how to make that happen.
The May 16 luncheon will be from11:30 a.m. to 1:00 p.m. at Victoria Club, 2521 Arroyo Drive, Riverside, CA. For more information and to register, go to the AMA-IEs registration page.
About The Sales Whisperer®
Wes Schaeffer is The Sales Whisperer®, a sales and marketing industry leader who works with and specializes in the Infusionsoft sales and marketing platform. He and his team of Infusionsoft Certified Consultants educate, support and train clients on sales and marketing practices including social media, SEO, email marketing and ecommerce
Visit http://www.thesaleswhisperer.com to learn more about the company, and discover how it can help your business grow.