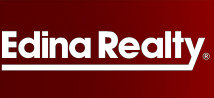 I want buyers to feel like they're on top of their search process
Chanhassen, MN (PRWEB) May 10, 2013
Buyers with high hopes for their homes search can strengthen their search by depending on Kris Lindahl of Edina Realty. The experienced agent will host a seminar over the weekend at which he will provide buyers with valuable resources for their homes search.
One resource to be demonstrated is the Minnesota Buyer Search website which Lindahl created for buyers looking to get a step ahead of the rest. "I want buyers to feel like they're on top of their search process," Lindahl said, and continued, "I want them to be successful in every way."
The website, using state-of-the-art technology, allows buyers to fill out a short form regarding what they're looking for in a home. Once the form is submitted the buyer will receive a real-time email within minutes that includes a customized search criteria built by Lindahl and a hyperlink to all homes matching that criteria.
The Kris Lindahl team will help the buyers select a home and get them to the property before it is sold. "We enjoy helping buyers find the right home for them," Lindahl said. Lindahl will also give the audience general tips and strategies to employ during their homes search.
Call Kris now for more information at (763) 280-8498 and visit the Minnesota Buyer Search website now to get started.