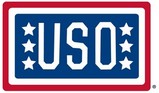 This new center is just a small thank you to the men and women who make big sacrifices for us every day and our way of showing them we are always by their side.
El Paso, TX (PRWEB) May 10, 2013
Senior military leaders and local officials including El Paso Mayor John Cook and Major General Dana Pittard were among the more than 100 guests on hand to celebrate the grand opening of the new USO El Paso today.
"The USO El Paso will provide a beautiful and welcoming environment for our troops," said Mayor John Cook.
Located in Concourse B of the El Paso International Airport, the new USO center anticipates serving more than 2,000 troops and military families monthly. USO El Paso was designed in a southwest theme and constructed in conjunction with the El Paso International Airport and the City of El Paso. The center features local and regional products from La Zia Galeria Native American, El Paso Saddleblanket and Creative Kids Art. The center will serve as a friendly, welcoming space to troops and military families commuting to and from assignments at the many military installations located in the greater El Paso community.
"We are proud to join El Paso International Airport in welcoming and supporting troops and military families," said Yolanda Castillo, USO El Paso Director. "USO El Paso will provide our military heroes with the comforts of home and relaxation during their travels as well as programs and services they need most. This new center is just a small thank you to the men and women who make big sacrifices for us every day and our way of showing them we are always by their side."
With more than 550 square feet of space, the center features comfortable seating, free Wi-Fi and telephones to call home, as well as a children's play area. In addition to providing a home away from home for our nation's traveling military and their families, USO El Paso joins USO Fort Bliss and USO East Fort Bliss in supporting the thousands of service men and women currently residing in the greater El Paso community. USO El Paso will also support troops and families with core USO programming such as the United Through Reading's Military Program, With You All the Way kits, Operation USO Care Packages and outreach to local military installations like Fort Bliss, White Sand Misslie Range, and Holloman Air Force Base.
For more information about USO El Paso and USO Centers around the world, visit http://www.uso.org.
# # #
About the USO
The USO lifts the spirits of America's troops and their families millions of times each year at hundreds of places worldwide. We provide a touch of home through centers at airports and military bases in the U.S. and abroad, top quality entertainment and innovative programs and services. We also provide critical support to those who need us most, including forward-deployed troops, military families, wounded warriors and families of the fallen. The USO is a private, non-profit organization, not a government agency. Our programs and services are made possible by the American people, support of our corporate partners and the dedication of our volunteers and staff.
In addition to individual donors and corporate sponsors, the USO is supported by President's Circle Partners: American Airlines, AT&T, Clear Channel, The Coca-Cola Company, Grand Canyon University, jcpenney, Jeep, Kangaroo Express, Kroger, Lowe's, Northrop Grumman Corporation, Procter & Gamble and TriWest Healthcare Alliance and Worldwide Strategic Partners: BAE Systems, The Boeing Company, Lockheed Martin, Microsoft Corporation and TKS Telepost Kabel-Service Kaiserslautern GmbH & Co. KG. We are also supported through the United Way and Combined Federal Campaign (CFC-11381). To join us in this patriotic mission, and to learn more about the USO, please visit uso.org.