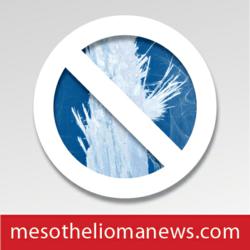 Dallas (PRWEB) May 11, 2013
The international "Toolkit for the Elimination of Asbestos-Related Diseases" (ARDs) debuted last week on the international market. Released by Japanese researcher Dr. Ken Takahashi and other elite scientists, its crucial aim is to abolish human asbestos exposure potentially leading to incurable cancers (University of Environmental and Occupational Health, Japan, "Toolkit for the Elimination of Asbestos-Related Diseases," April 28, 2013: http://envepi.med.uoeh-u.ac.jp/toolkit/index.html). The mesothelioma lawyers at Baron and Budd applaud this advancement and hope it helps lead countries to ban the use of asbestos.
Takahashi is MD, PhD, MPH Professor and Chair of Environmental Epidemiology, IIES Director of the International Center, University of Occupational and Environmental Health, Japan, and lead author/director of a World Health Organization (WHO) occupational health group (The New York Times, "Asia's Heavy Use of Asbestos Is Expected to Cause Rise in Deaths in Coming Decades, June 20, 2011: http://www.nytimes.com/2011/06/21/health/21global.html).
Of Japanese origin, Takahashi is alarmed by a study he co-authored in 2011, predicting that Asian deaths from asbestos-related diseases will soar over the next 20 years. India, China and some other large Asian countries have not recorded asbestos data until very recently so their official casualty statistics are underreported, according to the 2011 study (Riley Online Library, "Asbestos use and asbestos-related diseases in Asia: Past, present and future," June 28, 2011: http://onlinelibrary.wiley.com/doi/10.1111/j.1440-1843.2011.01975.x/abstract).
Several Asian countries including Japan and South Korea banned chrysotile asbestos (the only form of asbestos in use today) after asbestos-related death statistics continued surging; still, 64 percent of the world's asbestos is used in Asia. Dr. Takahashi has warned that Asian governments must brace themselves for an "asbestos tsunami" over the next two decades (see NY Times, paragraph 2).
Baron and Budd mesothelioma lawyers applaud Dr. Takahashi and his team for developing such a useful and easy-to-use tool for people who may be at-risk for mesothelioma or other asbestos-related diseases. "We hope that this research helps promote more awareness across the globe about the dangers of asbestos exposure."
The ARDs Toolkit is organized into five subgroups. Within each of five subgroups, a brief list of numbered facts explains each facet concisely, in reader-friendly language with correlating diagrams. The five subgroups are: 1.) Asbestos Exposure Assessment; Risk Identification and Substitutes; 2.) Asbestos-Related Legislations and Regulations; 3.) Diagnostic Tools for asbestos-related diseases; 4.) Economic Cost/Burden Incurred by Asbestos Exposure and asbestos-related diseases; and 5.) Risk Communication.
The kit's simple ingenuity, then, is preventative rather than curative, ideally precluding asbestos mining and use throughout the world. After even brief exposure to airborne asbestos, 30-50 years may elapse before mesothelioma or other related cancers develop, according to The NY Times (see paragraph two). These are rare disorders not usually detected until advanced stages. Currently the average mesothelioma survival rate is less than one year, though more exceptions to the rule are presenting themselves daily.
About Baron and Budd
For nearly four decades Baron and Budd's mesothelioma attorneys have been on the frontlines battling for rights of mesothelioma sufferers and achieving some of the largest victories on record, including a $48 million verdict for a California mesothelioma patient and his family last year against Union Carbide, a subsidiary of Dow Chemical (Bobbie Izell, et al. v. Union Carbide Corp., et al., Los Angeles County, Case No. 4674). It was the largest of its kind in 2012 and named the firm among National Law Journal's "2013 Top 100 Verdicts."
To learn more about Baron and Budd's mesothelioma lawyers, call 866.855.1229 (day or night) or visit: http://baronandbudd.com/areas-of-practice/mesothelioma-attorney/.